A Letter to Customers who buy MVTEAM Wireless NVR Kit
MVTEAM
www.mvteamcctv.com
2016-08-19 10:18:13
Dear Customer,
Thanks for your trust to buy MVTEAM Wireless NVR Kit.
Here we'd like to guide you how to use the kit.
1-Where to get the softwares and manuals?
a.The CMS softwares and User manuals can be found in the CD comes with DVR.
You can copy those files from CD to your computer.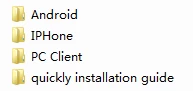 b.If your computer doesn't support CD,you can download the manuals and softwares in our website:http://www.mvteamcctv.com/download.html

c.The Mobile phone view APP is Eseenet+, you can scan below QR code to download the APP.Or search Eseenet+ in APP store/Android market to download.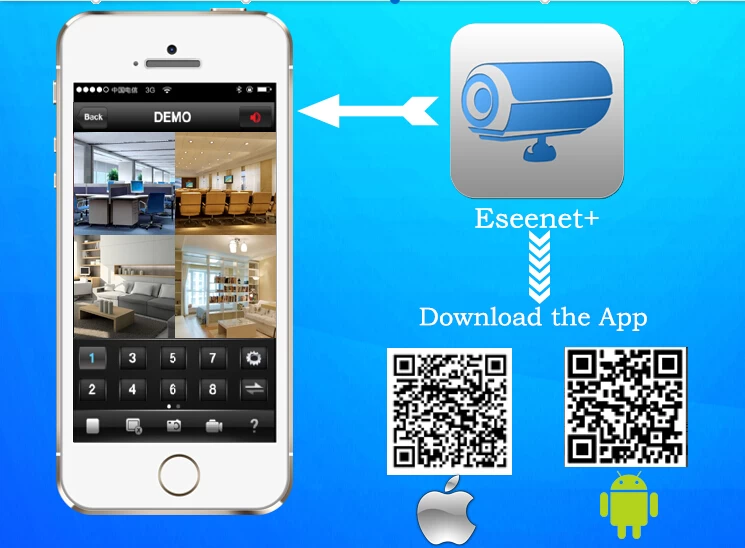 2-How to remote view the wireless nvr kit on computer and mobile phone?
For remote view on mobile phone and IE browser,please check the article: 
How to remote view wireless NVR kit on mobile phone?
For remote view on computer by CMS,please check the manual which you copy from CD or download from our website.




3-Other Questions about Wireless NVR Kit,please refer to below articles:


*Top6 FAQs of MVTEAM Wireless IP Kit 
*How to do when forget password of wireless nvr kit? 
*How to set motion detection for wireless NVR kit ? 

Any more questions,please feel free to let us know.:-)
Thanks&Best regards,
Shenzhen MVTEAM Technology Co., LTD
Add: Room 1107, Zhantao Technology Building, Minzhi Avenue, Bao'an District, Shenzhen, China 518131
Tel: +86 755 83129382 Fax: +86 755 82661081
Email: sales@mvteamcctv.com sales@mvteam.cn