CMS Introduction Of MVTEAM New UI DVR
Kelly Liang
www.mvteamcctv.com
2016-06-03 17:36:37
For new UI DVR, most people focus on its software. Last time we introduced its P2P software Topsview, here we'd like to introduct its CMS, which named "CMS3".
Below is the general interface, devided into 7 parts:
1.Main 6 function module, include "Monitor, Playback, UserManage, DeviceManage, Business, SystemManage".
2.Multi channel: Support can see upto 64 channel at same time.
3.Device list: display the device added.
4.Online view.
5.Ptz control setting,
6.Tools include colorcontrol, plantask and others.
7.Notification information.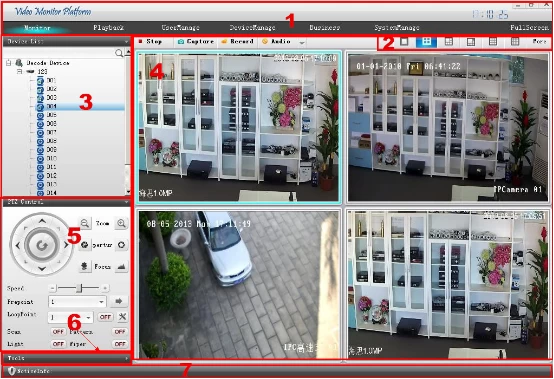 Below we will main introduce common use function:
1- DeviceManage
There are 2 methods to add device as below: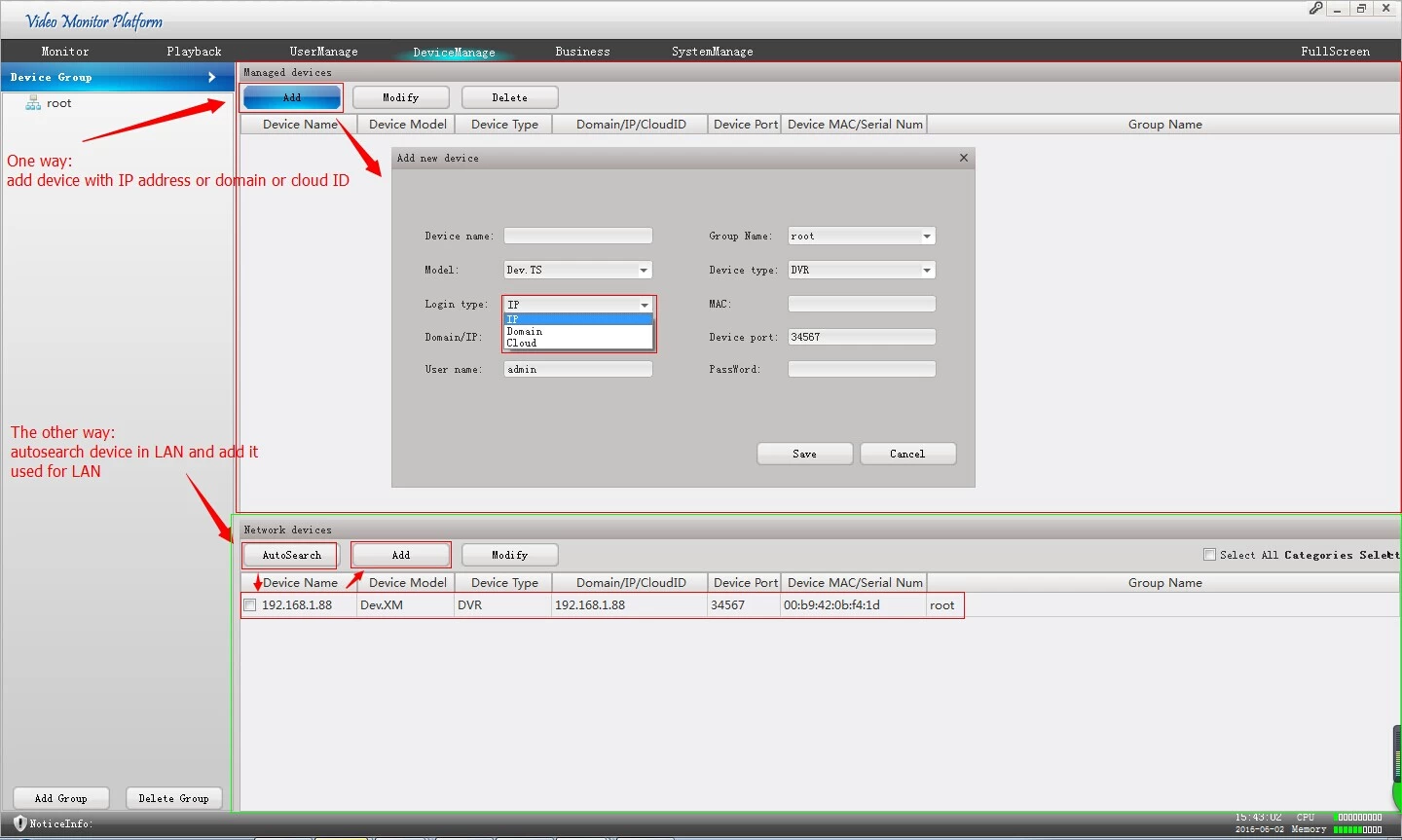 2- Playback: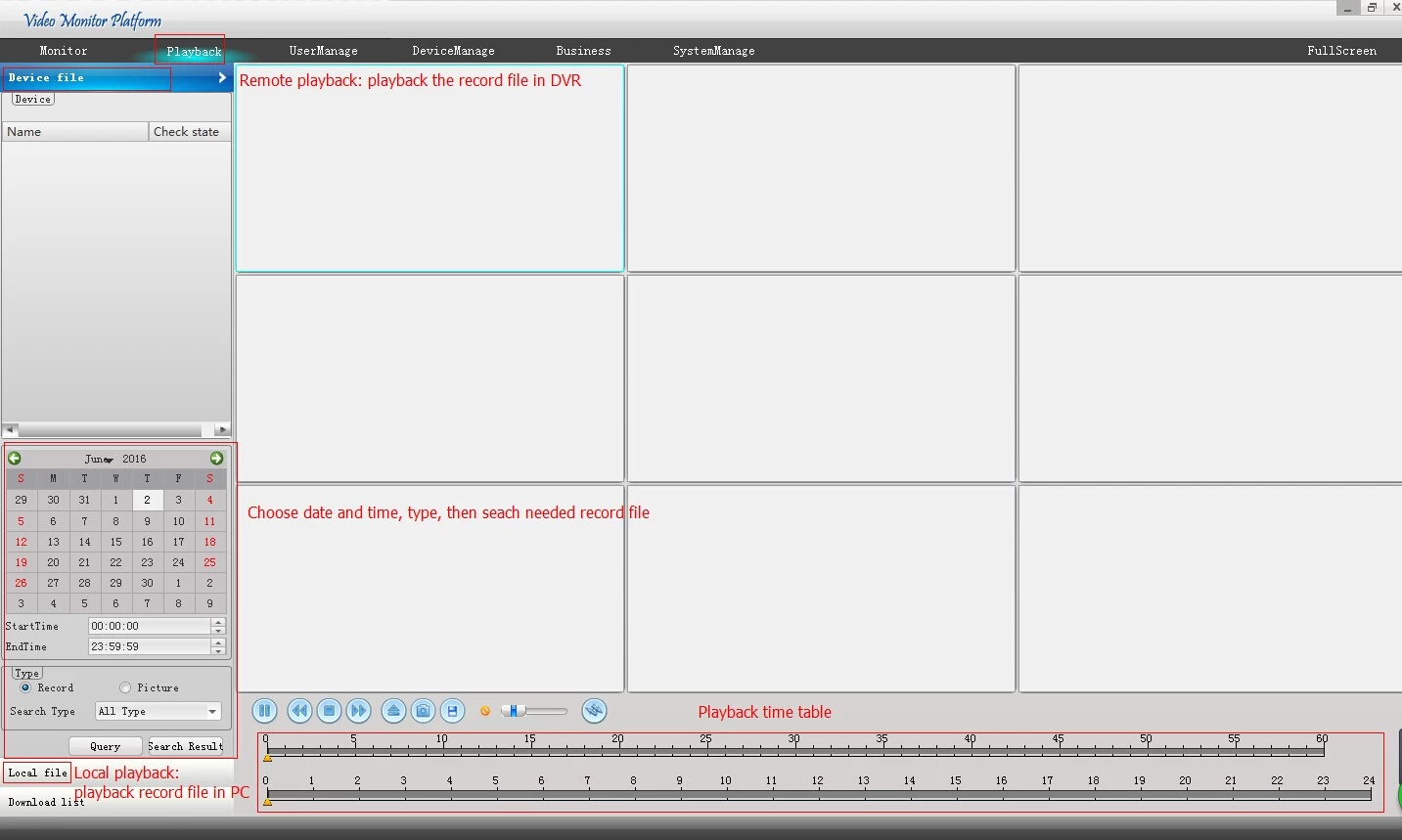 3- SystemManage: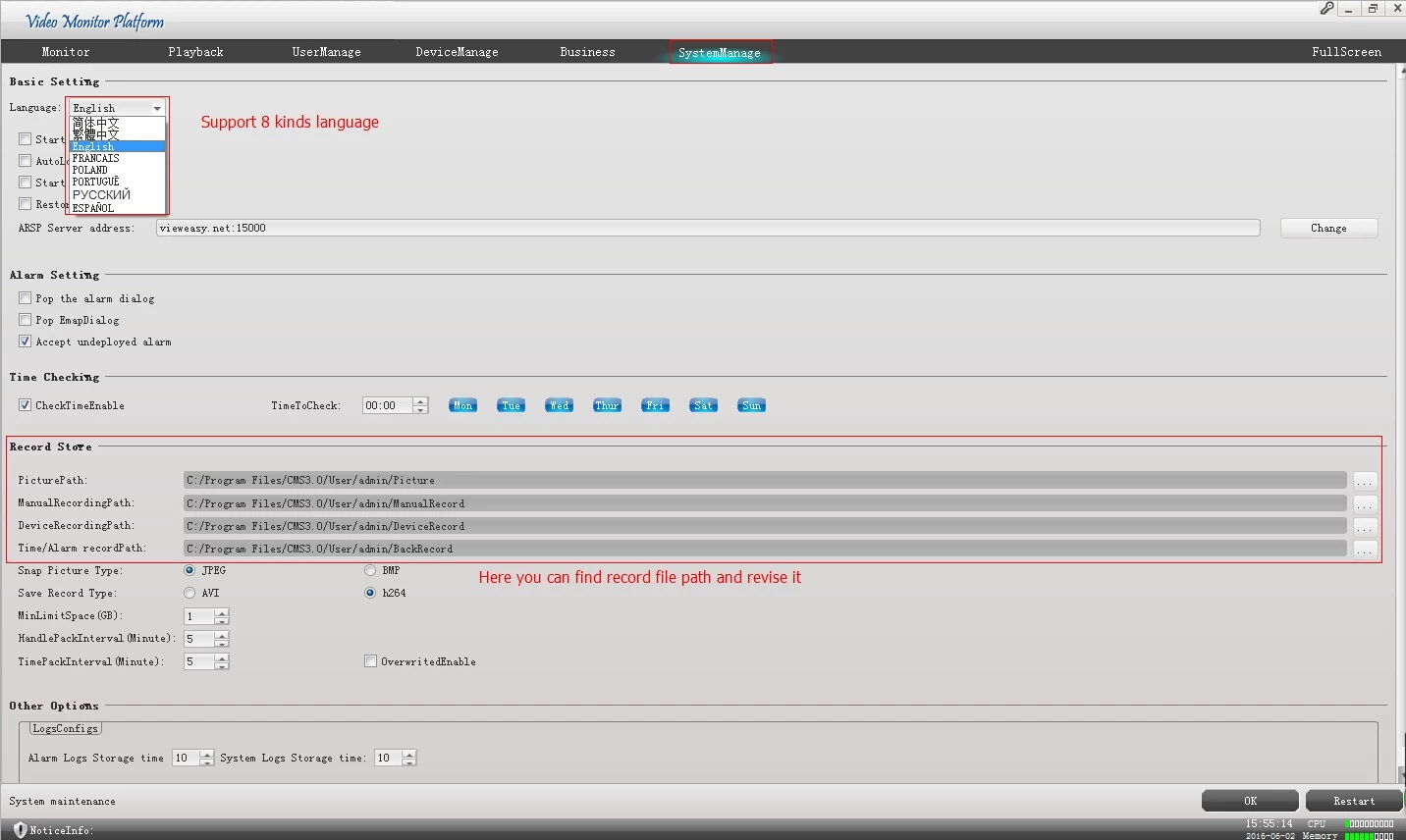 For more details, welcome to test our new UI DVR to expenrience it.
Relative articles:
MVTEAM New UI DVR P2P Remote View Via Different Methods
Where to Find the Cloud ID for Mobile Phone Viewing in DVR?
28 Different Kinds of Languages list for the New UI Hybrid DVR
MVTEAM is a professional manufacturer and exporter of CCTV Surveillance & DVR equipments in Shenzhen China .If you have any inquiry about CCTV products, please don't hesitate to contact us.