Different Solution for MVTEAM AHD cameras
Judy Du
www.mvteamcctv.com
2016-03-16 14:37:07
There are different solutions for MVTEAM AHD cameras to meet customers' different needs and markets.
When get our quotation, some customers may not understand about the different models.
Here we will clarify for you.
1.There are different camera housing for choices.
2.For each camera housing, there are different solution with different resolution like following: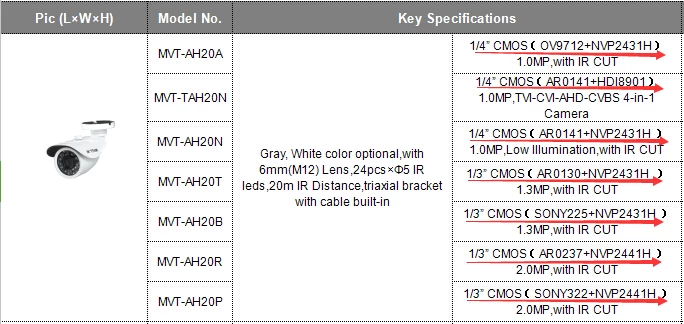 *The numbers in the Model No. stands for the camera housing.
*Each model No. has the corresponding chipset.
For 1.0MP AHD camera, there are Omnivision and Aptina chipset for choices.
For 1.3MP /2.0MP AHD cameras, there are Aptina and SONY chipset for choices.
The effect of each chipset will be different, and also the prices are different.
Image Effect Video Demo of different AHD camera solution please refer to :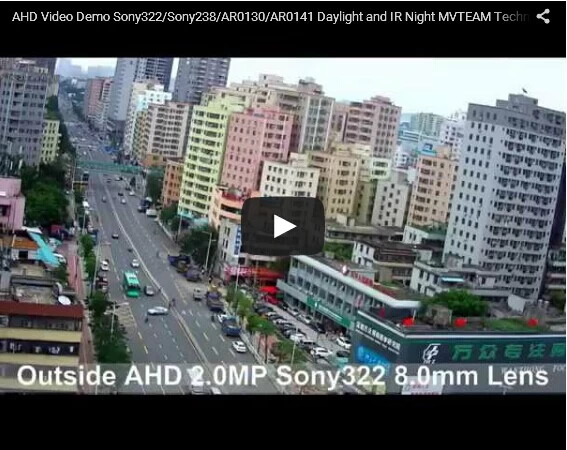 You can choose the solution that meets your markets or projects.
Any questions or needs about our AHD cameras, please feel free to contact us. 
Our salesman are always ready to help you.