Happy Thanksgiving Day
Melody
www.mvteamcctv.com
2016-11-23 10:27:30
The Thanksgiving Day will be coming soon,
just as the name implies,

it 

is celebrated as a day of giving thanks for the blessing of the harvest and of the preceding year.
Here we thank all the customers' support in the past years, and sincerely wish you and your family a happy Thanksgiving Day. May you a safe and sound life forever!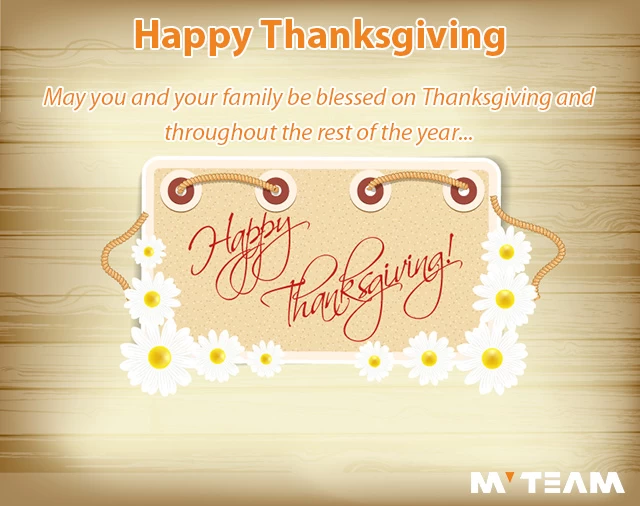 If you have any questions or inquiries about those products,please feel free to
contact us
.