How does UTP Video balun Work?
mvteam
mvteamcctv.com
2015-11-11 14:03:47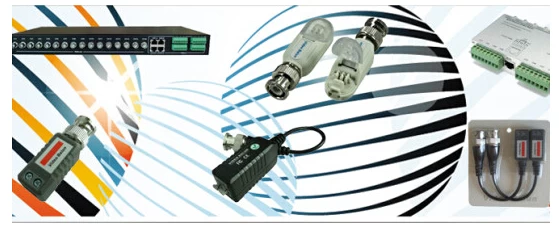 UTP Video Balun refers to a equipment that match used the unshielded twisted pair to transmit video, audio, power, data when wiring works in a video surveillance system.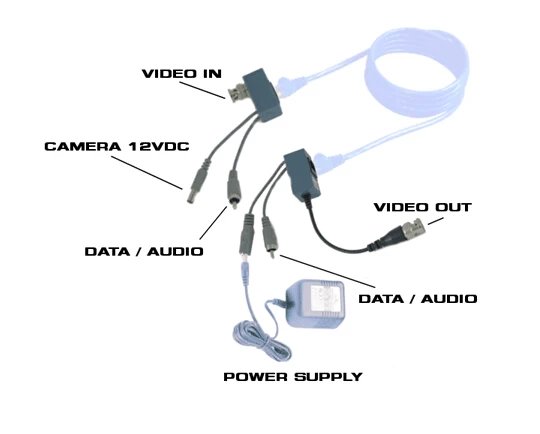 Below are the mainly notices when use the video balun:
1) CCTV video balun work with Cat 5 cable, instead of coaxial cable.
2) UTP video balun should use in pairs, one is in camera side, another is in DVR side. And usually 1pc Cat 5 cable can split to connect max 4pcs camera when only transmit the camera video.
3) Video balun includes passive video balun and active video balun.
   a- Passive video balun don't need the power adaptor to work, can transmit max 400m for video, and max 100m for video+power or video+audio+power.
   b- Active video balun need the matched power adaptor to work, can transmit video max 2000m.

The connecting diagram for CCTV camera + video balun + DVR is following for your reference.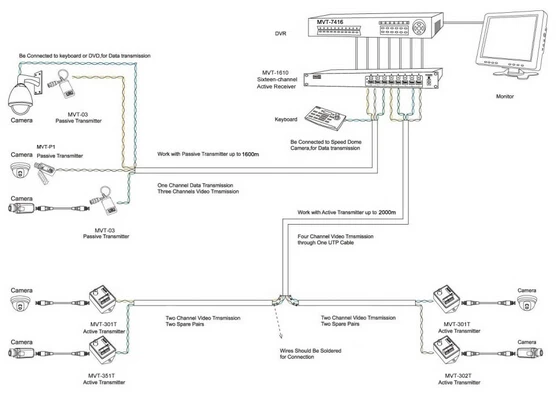 The UTP video balun is used widely to transmit the video,as the cost of video balun and Cat 5 cable is cheaper than coaxial cable.