How to Check a CCTV Camera is Working or Not?
Flora
www.mvteamcctv.com
2017-06-22 10:38:36
There are 5 simple ways that can help you to check whether a CCTV camera is working or not.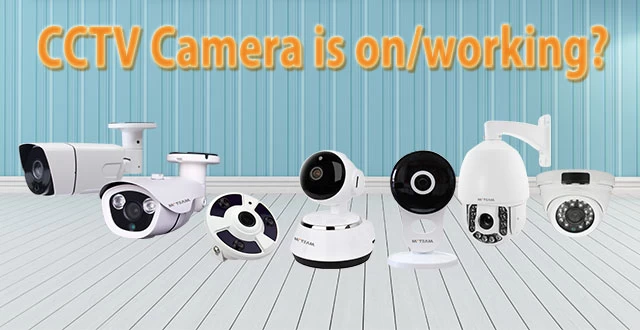 1. For a PTZ camera, you will see this camera rotate continuously when powered on, at the same time, you will hear a distinct buzz when it's rotating. 
If you have set up the tour function of the PTZ camera, you can see it moving constantly when it's in working status.
2. All MVTEAM CCTV cameras have IR LEDs for night vision. You can see small red lights around the lens of the CCTV camera in the dark, when this CCTV camera is on. 
You can cover the light sensor to block the light falling into CCTV camera. If you see the lights turn red, it means that the CCTV camera is on.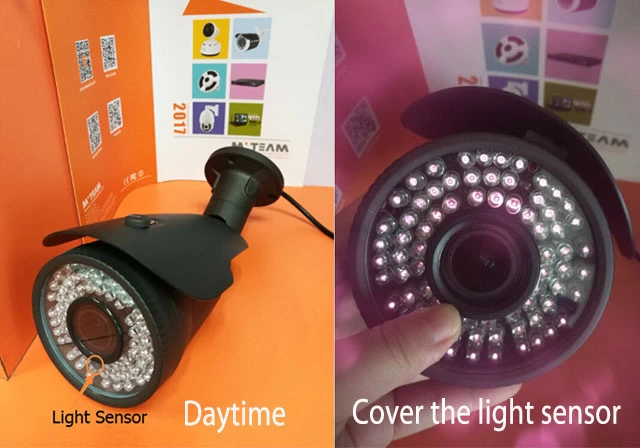 3. You can see from monitor, mobile phone or PC, to check if you can see live streaming.
4. You can use electronic bug detectors to check if the CCTV camera is on or working. CCTV cameras will produce a balanced signal when they are on or in working status.
5.Confirm whether the CCTV camera is real or fake. If it's a fake CCTV camera, it will never be on.