How to Select POE Switch for IP Camera System?
Judy Du
www.mvteamcctv.com
2016-03-11 14:53:17
If IP cameras are with POE function, then need to use POE Switch for the connection.Some customers may wondering how to select POE switch. Following are some technical information for your reference.
First, get clear about Power over Ethernet (POE)
POE stands for Power over Ethernet, it's a technology that transmits both data and power supply simultaneously to network devices without changing existing Cat.5 cable network structure.  POE allows you to supply power to a networking device using the same cable that transmits the data, which in turn, greatly reduce the cost of installation and maintenance.
A complete POE system includes Power Sourcing Equipment (PSE) and Powered Device (PD) two parts.
Power Sourcing Equipment (PSE):

 The equipment supports POE function such as POE switch, POE injector etc.
Powered Device (PD):

 IP/network cameras in video surveillance system.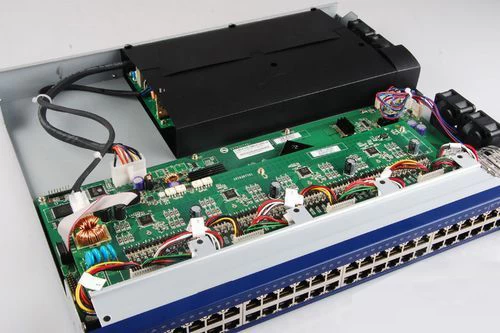 Note: Currently, POE technology has two standards - IEEE802.3af and IEEE802.3at.
Second,some factors you may need to consider when selecting the POE Switch:
1. Power consumption of IP camera:

POE network switch adopts different standards, the output power is also different. For example, IEEE802.3af can support powered devices that don't exceed 15.4W. As cable transmission will consume power, IEEE802.3af can provide power supply to powered devices that don't exceed 12.95W. According to IEEE802.3at standard, IEEE802.3at POE switch can work with powered devices that don't exceed 25W.
2. Max. support powered devices:

POE switch has an important parameter - total power. Under IEEE802.3af standard, If 24CH POE switch's total power reaches 370W, then each ports can get sufficient power (370/15.4=24), but if based on IEE802.3at standard, each port supports 30W, the POE switch only can provide power supply to 12 ports (370/30=12).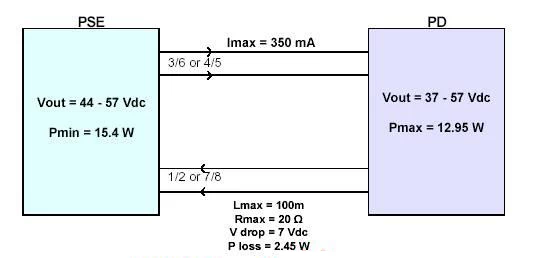 3.Required quantity of ports,

whether having Optical Fiber port, or network management, bandwidth (10/100/1000M).
MVTEAM POE Switch:

We also have IEEE802.3 at standard POE switch if you need.
Welcome to contact us to order the POE Switch for IP system.