How to choose CCTV Lens for different place?
May Zhou
www.mvteamcctv.com
2016-05-17 11:23:11
Many customer feel confused how to choose the right IP cameras lens for installing in different place.Here we will guide you about it. W
e use the model MVT-M2180 as an example to show you the relations among lens mm number,distance and angle of shooting.The details as below: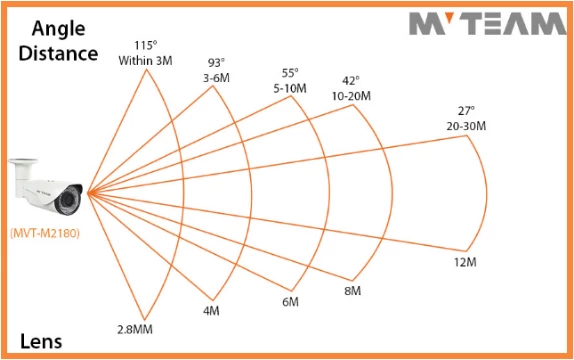 From the above picture we know the smaller lens has a wide angle ,but shorter distance.Conversely,the bigger lens has a narrower angle and view longer distance.
Base on the message as above, now we will recommend you some MVTEAM models to install different place. 
1-Install the cameras in elevator,we would like to recommend you to choose the model MVT-M2980,it can be made with 2.8MM lens ,the angle can reach 115°.It can ensure there is no blind angle in elevator.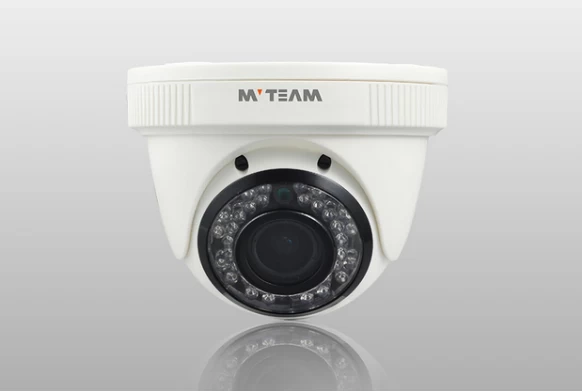 2-If you install in a small shops or home ,we recommend you to choose the model  MVT-M2680 with 3.6-6MM lens .Because the distance indoor is not too far .And this model can view enough angle image.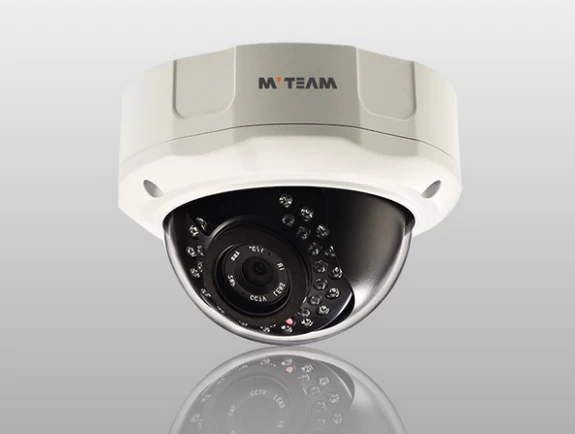 3-If you need to install outdoor,but you don't know how far distance do you need,just don't worry ,you can choose vari-focal Lens of IP cameras,for example MVT-M2180 as below,it can adjust to be 12MM lens based on your need.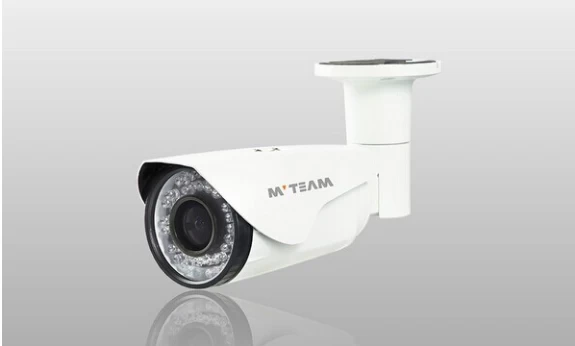 4-If you need to install in crossroads,campus , hospital etc where have high demand for distance ,you can think about to buy IP PTZ cameras MVT-NO905.It can view more than 120M distance , and it is with 30X zoom.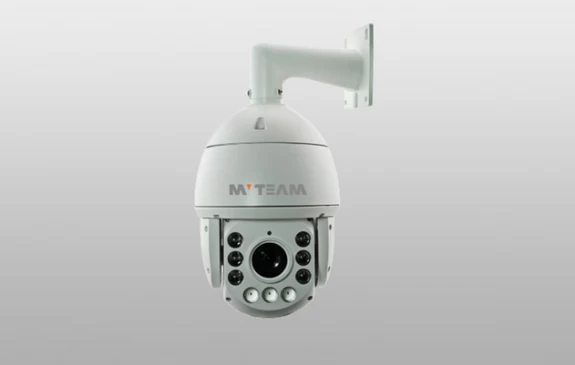 Please base on the place you install to choose the lens of camera,hope above message is helpful for you .
If you are interested in any above camera models,welcome contact us to ask for price and specs. .