How to connect AHD PTZ Camera to Hybrid DVR?
Grace
www.mvteamcctv.com
2017-04-07 14:17:44
If you need control PTZ Cameras by DVR, except cable connection,also need do some
configuration on DVR.Here we will guide you how to connect the AHD PTZ Camera to MVTEAM New UI Hybrid DVR.
PTZ camera are with video cable,power cable and RS485 control cables.
For RS485 control cables,the red one is RS485+,the yellow one is RS485-.If the control cables of your camera is not red and yellow,please refer to the label,it show which one +,and which one - clearly.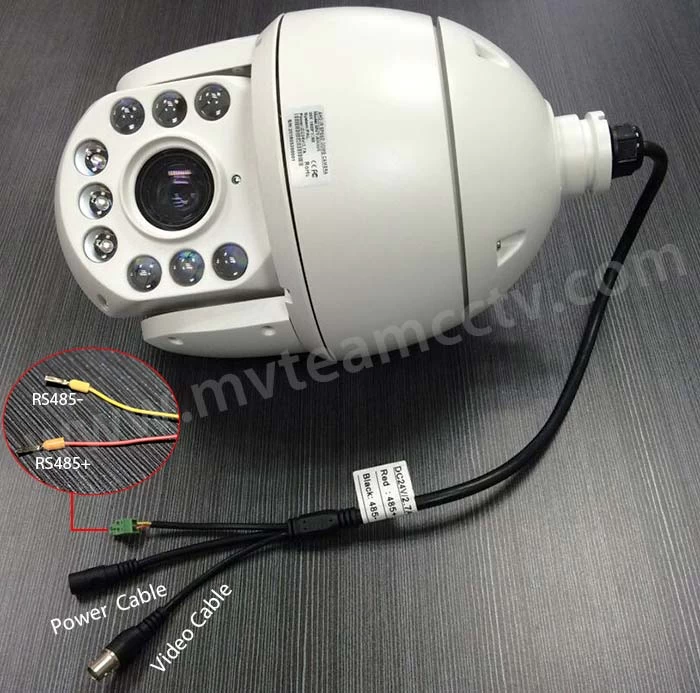 1)Connect video cable to DVR Video-in;
2)Connect power cable to power adaptor of PTZ camera;
3)Conenct RS485 control cable to DVR RS485 interface.
For RS485 interface of DVR,the A is +,connect the red cable of camrea;the B is -,connect yellow cable of camrea.Picture as below: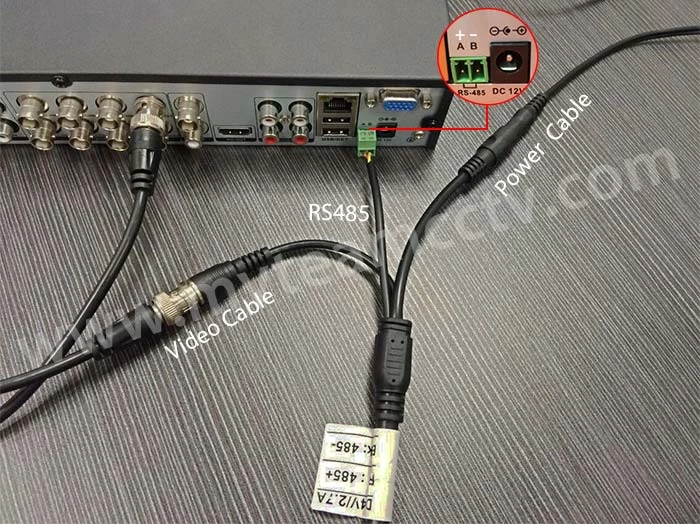 After finish cable connection as step 1, power on the PTZ camera, it will do self-inspection automatically(pan/tilt rotating,zoom-in and zoom-out).Then,will show camera info on monitor as below:

Please note the Protocol,Dome ID and Baudrate,we need configue those info on DVR.
Enter DVR menu-->system-->PTZ Config.
Channel:

choose the channel which connect PTZ camera
For protocol,address and baudrate must be same as camera info.
Then,click "application".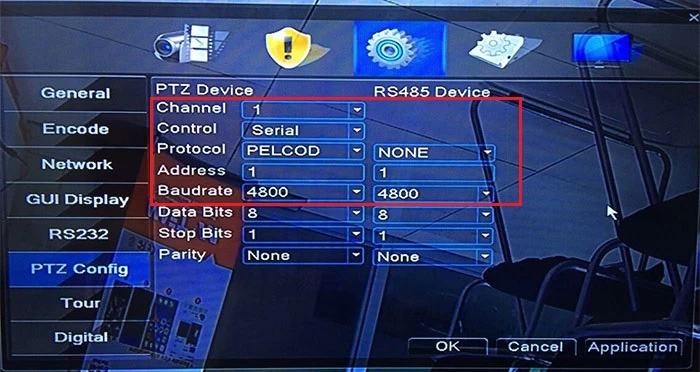 After above configuration,you can control the PTZ camera by DVR now.
Click PTZ control,enter control panel as below: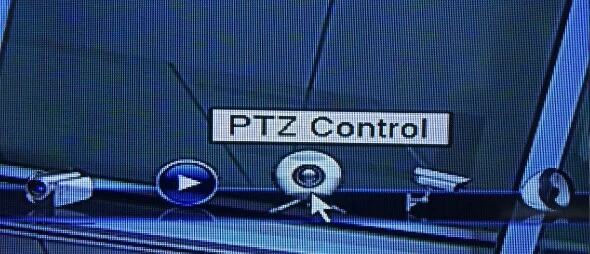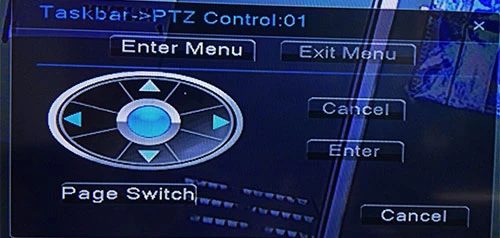 Click page switch,input No."95"-->click reset,can call the menu of PTZ camera.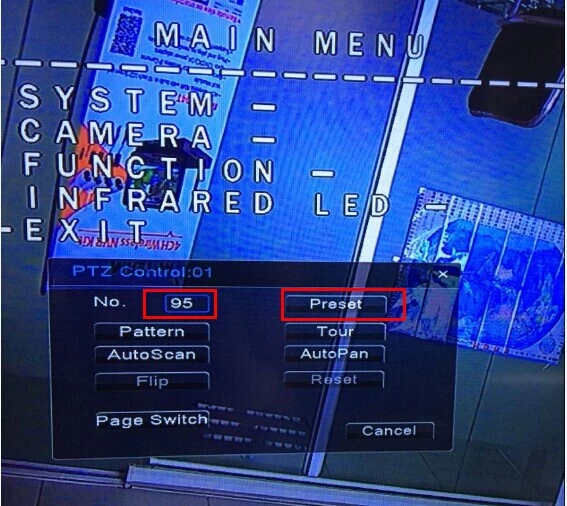 Here you also can set presets,tours,pattern etc.For more settings,please refer to below vi
deo instruction.