How to distinguish the Mobile P2P App on your Hybird DVR ?
Melody Ke
www.mvteamcctv.com
2016-01-28 11:16:58
Since MVTEAM has two mobile P2P Apps for our Hybird AHD DVR,after several times purchase of the DVR, some clients tend to ask us what on earth the P2P App for my Hybird DVR ?
As we all know that there are the Mobile APP Qmeye and VG Lite for the customers to choose for MVTEAM Hybird DVR.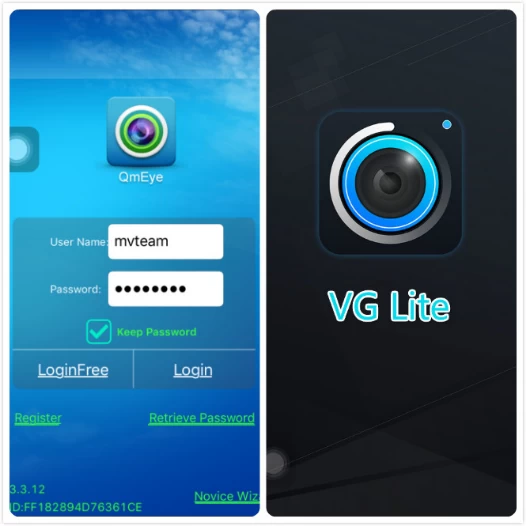 Some customer chose the Qmeye edition for the first time and the VG Lite for the second time, when these DVRs are mixed, even do not know the exact the P2P APP should be used.
Here we will show you how to distinguish the different DVR editions:
a). From the Edition page on the DVR
You can see that if it is the Qmeye version will have the software Version start with the capital letter QV; on the other hand if it is the VG Lite edition will start with the GV.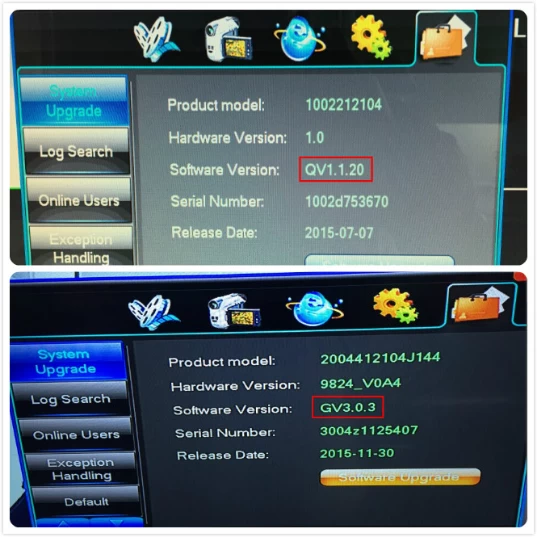 b).From the P2P Setup page:
If it is the dvr for the app Qmeye,will have the cloud ID and the P2P local port; but if it with the VG Lite, we can see there are letter VG in the Cloud ID and also the VG Lite website: www.vgweb.net.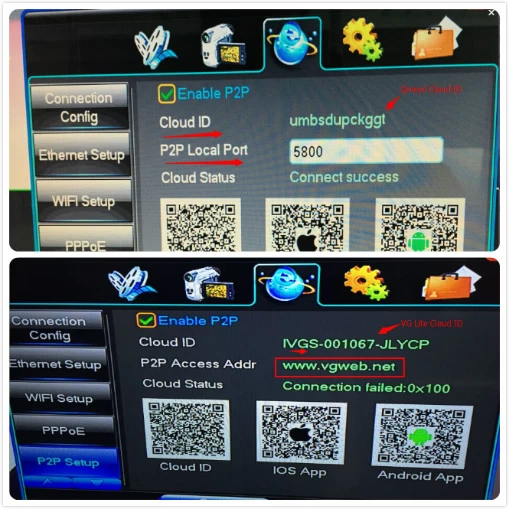 By distinguishing the different DVR editions,it is more convenient for you to use the P2P function and the upgrade. Hope this can help you.
Any further questions please feel free to contact us.