How to remote playback DVR(PAH5 series) video record via CMS on PC?
May
www.mvteamcctv.com
2017-01-12 14:24:41
MVTEAM PAH51/53/55 series DVRs support remote payback video record via CMS software on computer.Here we will guide you how to remote payback via CMS software.
1-Please dowload below CMS software at:http://www.mvteamcctv.com/download.html

(Ps: You also can find it in the CD which coming with your DVR)
2-After installing CMS on PC, please open it and login via IP address of DVR as below: 
System setting-->Monitor Manager-->Search or Input DVR info-->Save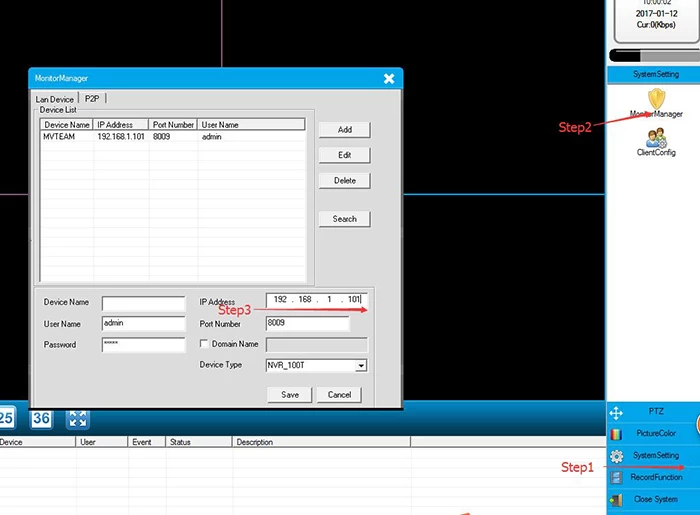 (Please notice: You must login the DVR via IP address, if you login via P2P, remote playback will not work)
3-After login,
right click mouse and choose "close all window",after that click "RecordPlayback" as below: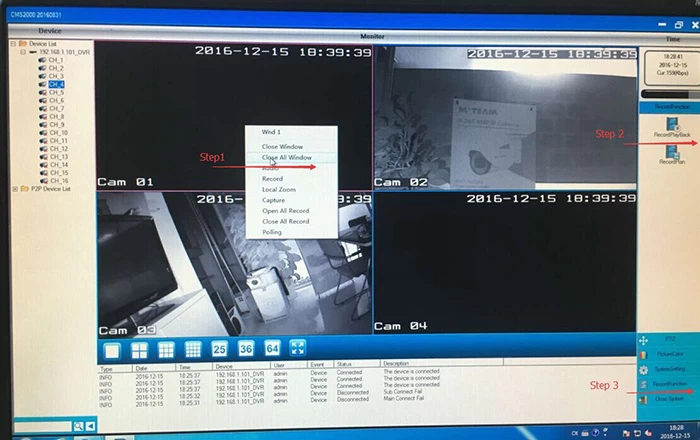 4-Then you can start to playback the video.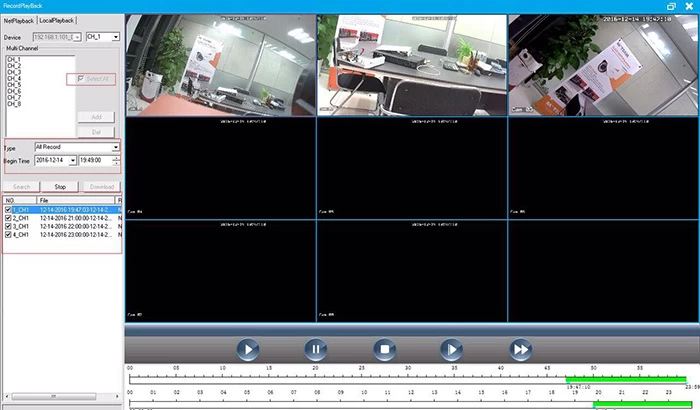 Hope it can help you ! If you still have any problem , please feel free to contact with us.