How to remote view wifi smart cloud IP Camera by mobile phone?
Flora Li
www.mvteamcctv.com
2016-09-09 15:41:01
In Dec.,

MVTEAM Wifi Smart Cloud IP Camera changed a new solution ,which use app V12.
For details please check the articles about V12:
------------------------------------------------------------------------------------------------------------------
Following are instruction about the old solution APP LV360:
1.Scan QR-Code to
Download the APP "LV360" on your mobile phone.
Also could

download app,pc client and read user guide at

 
www.lv360.net

. 
2.Power on the camera
Connect the camera with power, you will hear voice and see camera rotation, this indicates that camera is powered and start to connect wifi.
3.Connect camera in Wi-fi
If you never connect the camera in Wifi router, after camera rotation stops, you will hear "Wi-Fi smart link starts", click "

" in the upper right corner of APP and select WiFi Smart Link, enter Wifi name and Wifi Password as below: 
Warmly notice:For first time connect camera to wifi,please make sure the distance between camera and mobile phone within 3m.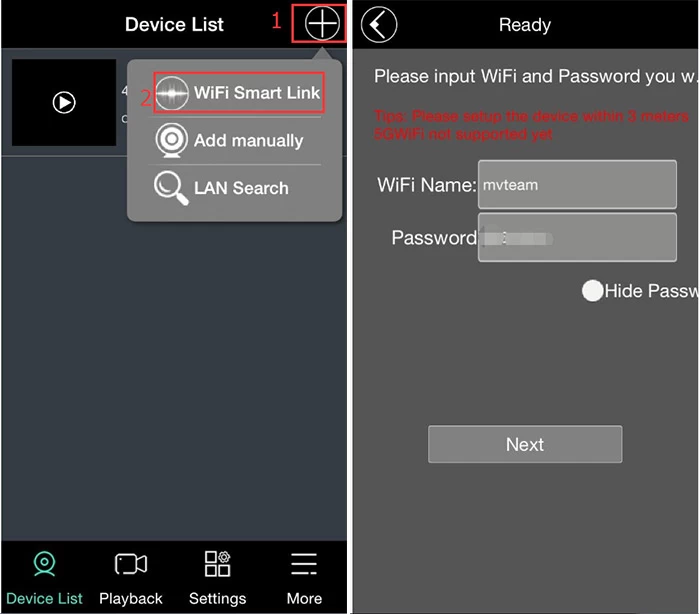 Then camera will search the above Wifi, after connect successfully, you will see device in My Device list. Click the video picture, you will see video as below: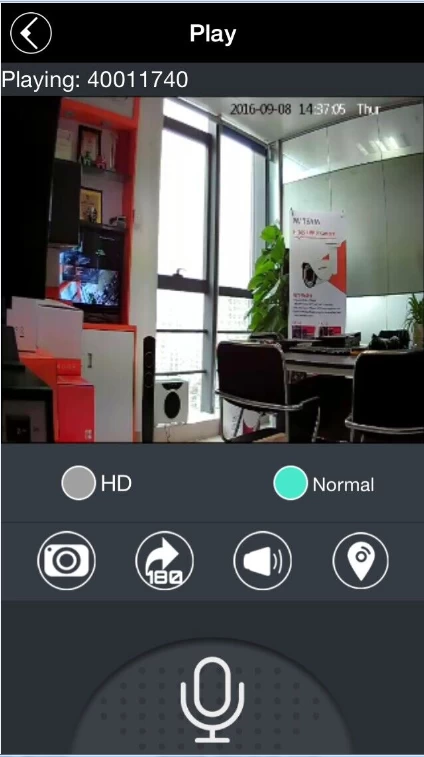 1)The above setting is the first time to connect the camera with wifi router(Nobody connected the camera before).
2)Please don't turn off the screen and software when connection, which can cause incorrect linking, then need to reset and re-add it.
3)First time connect with cloud camera, the distance between mobile phone and camera is within 3 meters.
4)If you cannot connect it, press the reset key on the back of camera for 5 seconds, restore factory setting, then repeat the above steps.
5)Before you connect camera, make sure your mobile phone has connected Wifi.
4.Multi-users remote view
If the camera has connected to wifi router,when other people want to view,just need add camera to moible phone.
Click "

" in the upper right corner of APP and select "Add Manually" or "LAN Search". 
Add Manually: put the camera ID, username, password manually. 
(Default Camera ID, Username and Password can be seen on the back of camera)
LAN Search: mobile phone will automatically search and connect the camera.
After the above setting, you could remote view at any where, even abroad. You could take picture, finger sliding screen to remote control camera rotation, two-way intercom, set motion detection alarm, video/audio record, play back, set date, set APP and camera's password, etc.