How to set email notification for MVTEAM 5 in 1 DVR?
Flora Li
www.mvteamcctv.com
2016-08-29 11:27:27
MVTEAM 5 in 1 DVR support email notification when there are motion detection, video blind, video loss or other alarms.
How to set it? 
3 steps to do, motion detection alarm for example: 
Step 1: Email Network Setting:
Right click screen→Main Menu→System→Network, you would see image 1 as below.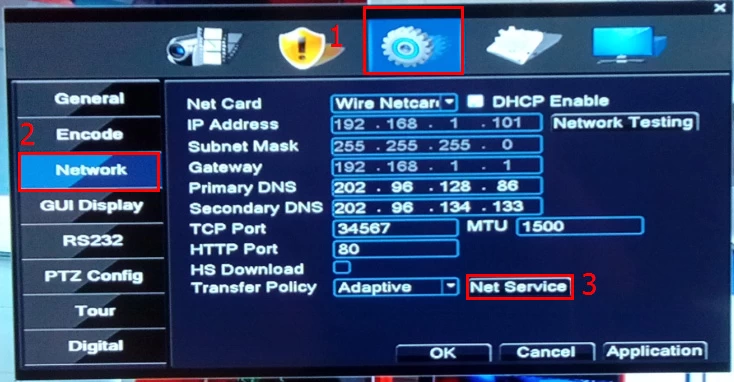 Click "Net Service", image 2 will be displayed.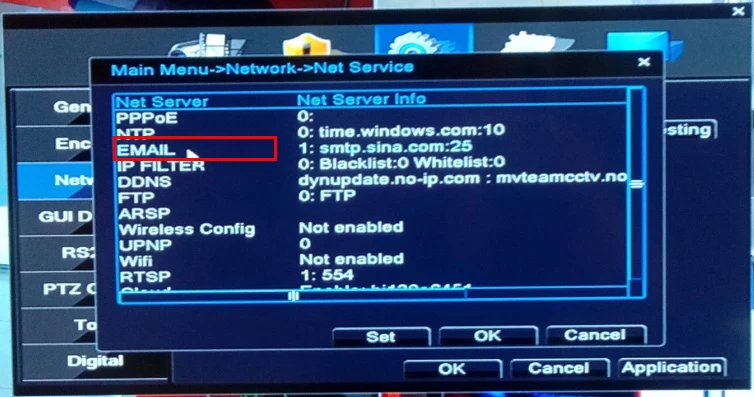 Double click "Email", image 3 will be displayed.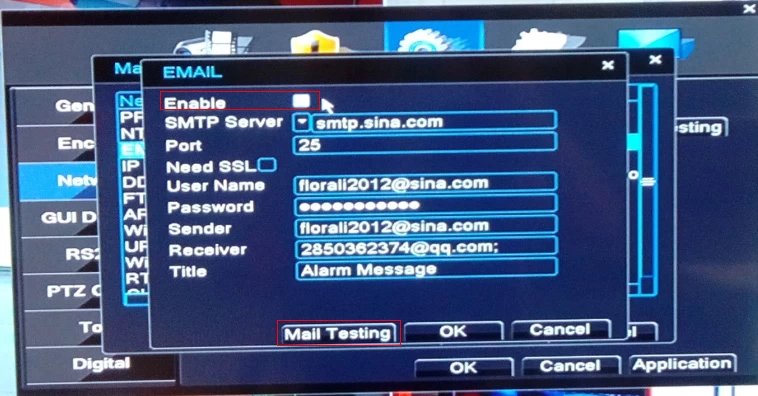 Choose "Enable", and set email information, for example as image 3. Then click "Mail Testing", if sending email successfully, go to step 2.
Step 2: Alarm Setting:
Alarm→Motion Detection. Set alarm information, choose "Send Email" as image 4: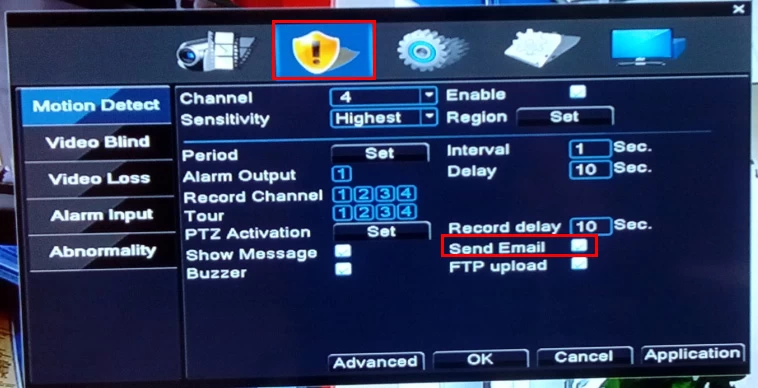 Step 3: Email Checking:
When motion detection alarms, your email will receive message as below: