How to setup email notification for DVR or NVR?
May Zhou
www.mvteamcctv.com
2016-06-23 16:01:09
With the devolopent of internet,email notification become a necessary functin in Surveillance system.MVTEAM CCTV DVR and NVR support to send email when there is motion detection,video loss or alarm output.Here we will guide you how to setup this function. 
Firstly,before start to setup email notification,you must make sure there is hard disk inside
 DVR/NVR and DVR/NVR is in recording mode.
Second,input email information to DVR/NVR.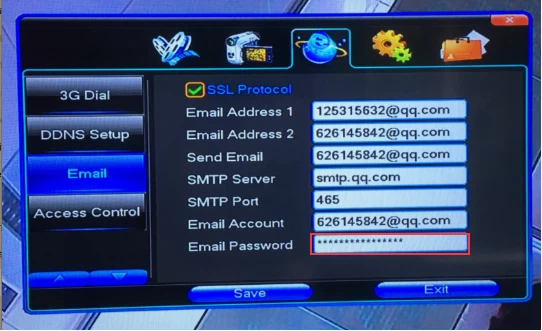 (Note :Please know in "Email Password" there ,for some email you need to enter the  authorization code)
Thirdly, check "send email " when set motion detection and video loss.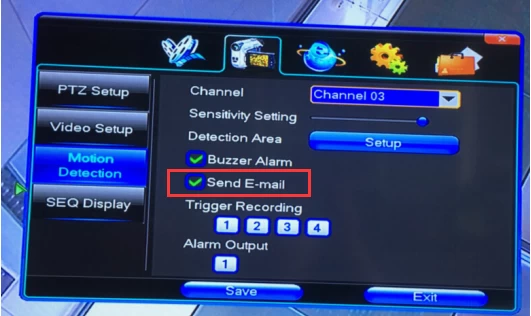 When setup motion detection,please click"Setup" to choose the motion detect area.
Enter the interface as below,and right click to choose the area.  
Fourthly, Enter the interface of "Out Schedule"as below,and check "Send E-mail" ,then choose the time for it.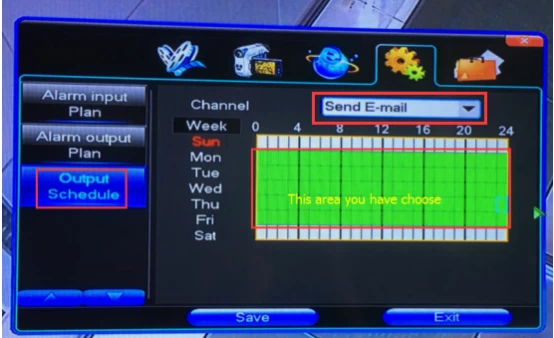 After do above settings,when DVR give alarms, receive box will receive alarm emails. For example: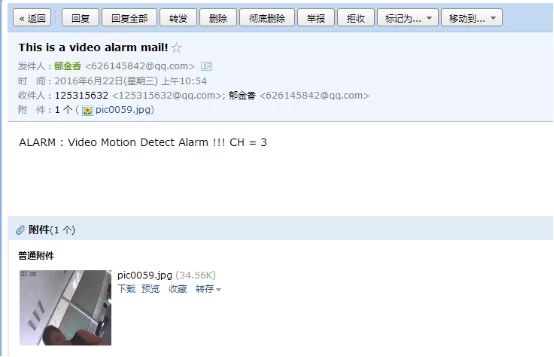 You may interested: