IR Cut Switch Failed Will Cause Color Cast Problem of Security Cameras--How to Solve?
Grace
www.mvteamcctv.com
2017-08-10 16:04:46
The applications of IR-cut greatly impove the image quality of security cameras, especially for HD video surveillance, without IR cut, a day&night IR security camera nearly can not get clear image at night. But due to the mechanical structure characteristic of IR cut, the application of it  increases the instability of security cameras too. 
If IR cut is stucked when camera switching from color mode to day&night mode(or day&night to color), color cast problem will happen as below .

How to solve?
Exclude environment factors (light, power, low temperature) 
*Take down the camera from installation place, change an environment to check
*Power off and restart the camera
*If the camera with OSD menu/support UTC, control the camera day and night switch via menu
The menu of MVTEAM 4MP AHD camera is as below: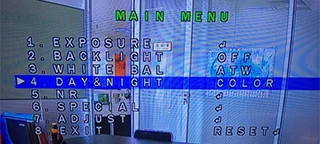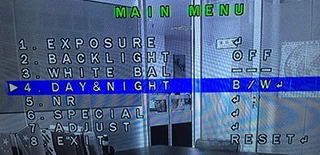 *After above three steps, if the IR cut still can't switch, need send the cameras back to factory for checking and repairing.