MVTEAM 2019 China National Day Holiday Notice
MVTEAM
www.mvteamcctv.com
2019-09-30 14:41:58
Dear
 Customers,
All MVTEAM staffs will be on holiday from Oct 1st to Oct 7th for the coming National Day.
If you have any inquiries or questions, please send email to sales@mvteamcctv.com. 
Or add whatsapp/wechat: 0086 136 3287 6665. We will reply you as soon as starting work on Oct 8th., 2019.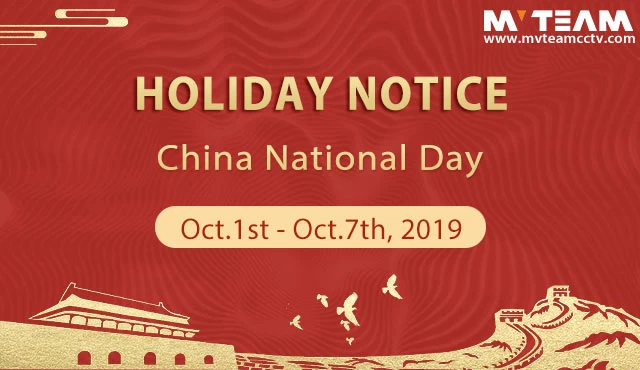 Oct 1st, 2019 is the 70th Anniversary of the Founding of The People's Republic of China. 
Happy birthday to our great motherland. Bless the great motherland and become more prosperous.