New Arrival! Tuya APP Fingerprint Smart Cylinder Door Lock
Grace
www.mvteamcctv.com
2020-03-19 11:19:13
New Arrival - Tuya APP Fingerprint Smart Cylinder Door Lock.
Advantages:
1- No need drill addtional holes on your door to upgrade the old mechnical lock to smart lock.
2- Small Size: 1kg/pc, save much more shipping cost than the regular smart locks(about 3-7kg/pc).
3- Support Tuya Smart APP, Fingerprint, Passcode and Mechanical Key Unlock.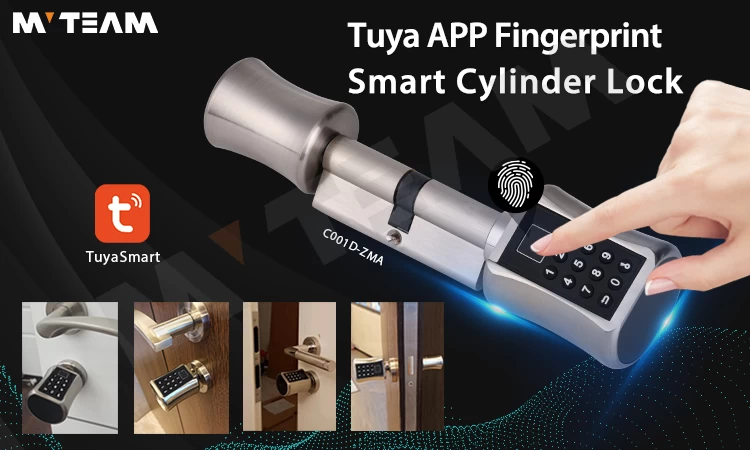 Know more details from:
Tuya APP Bluetooth Smart Cylinder Lock Battery Powered Keypad Code Fingerprint Keyless Internet Remote Safe Lock For Home