Security Camera Footage---How to balance the quality and quantity?
Grace
www.mvteamcctv.com
2017-07-04 14:51:31
Most security cameras are connected to DVRs or NVRs which have hard disks for storing security camera footage. And this is where the question of quality versus quantity will pop up. Users can have a terabyte of memory storage for the security camera footage but if several cameras work on an okay resolution–such as 1920 x 1280–at 25/30 frames per second, users have to delete recordings within one week or less.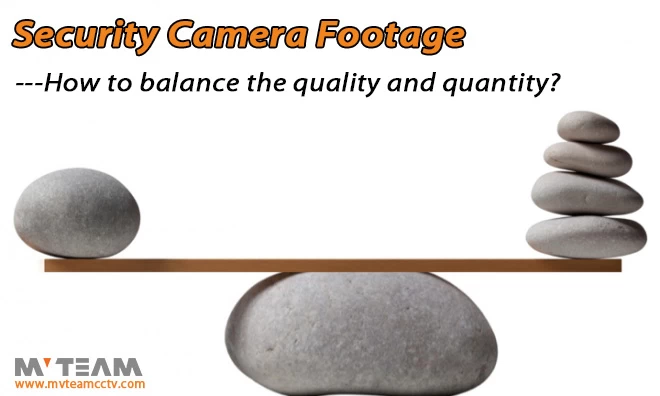 Since lower settings can allow to store security footage for longer time, most users would consider it overkill to run their cameras at higher resolutions and on 25/30 frames per seconds. Please don't use the lowest possible settings, especially if you ever hope to use the security system to identify a burglar or robber. A video recorded in poor quality won't help you or the police identify a culprit.
The purpose for setting up a security system will help users determine an appropriate balance between quality and quantity for the surveillance footage. As a closing tip, if you are going to choose for lower video quality, consider placing your cameras in places which can best capture potential culprits' faces. Another effective way to balance the quality and quantity is setting up motion detection record, then, the security system will only record when there is movement in the monitoring area. It will save lots of memory storage. 
All MVTEAM IP cameras, NVRs and DVRs support motion detection record. If you are using MVTEAM cctv products, please check below posts to know how to setup motion detection.
*How to Set Motion Detection for Wifi IP Camera?