The Third Mobile APP GOOLINK for MVTEAM 5 in 1 Hybrid DVR
Judy
www.mvteamcctv.com
2016-12-21 17:49:27
MVTEAM 5 in 1 hybrid DVRs support three kinds APPs to view on mobile phone --TOPSVIEW, XVR, GOOLINK. And it don't need to change software of DVR, can use the same P2P ID to view directly.
Before we introduced TOPSVIEW & XVR, you can check below links to see how to use and the menus of the APPs.
TOPSVIEW:
Moblie Phone View APP Topsview for MVTEAM New UI DVR
XVR:
XVR---Another P2P APP for MVTEAM 5 in 1 hybrid DVR
Here we introduce you the APP GOOLINK, it can also be downloaded in APP store: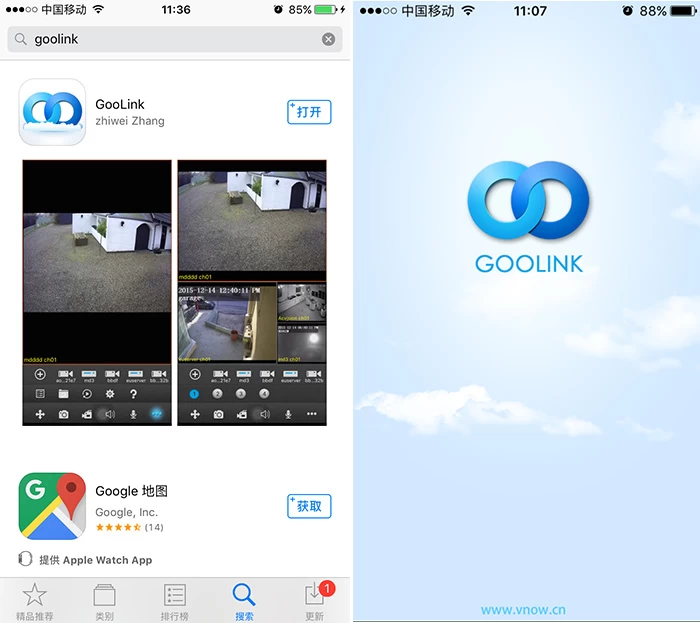 There is no User Account, you can go to the APP menu directly.
But there is a disadvantage that there will be advertisement when you open the APP.
Click the icon "+" to add device by three different ways: scan QR, add manually,or local search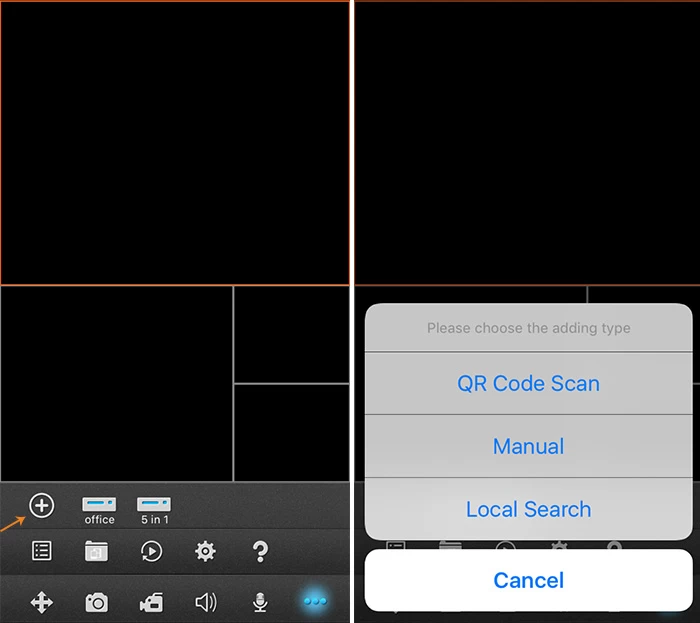 Manually add device interface is same as TOPVIEW and XVR,after add device successfully,
the image display is like following.
The size of each interface is different, but you can put the channel to the interface you want, like put channel 2 to the top interface.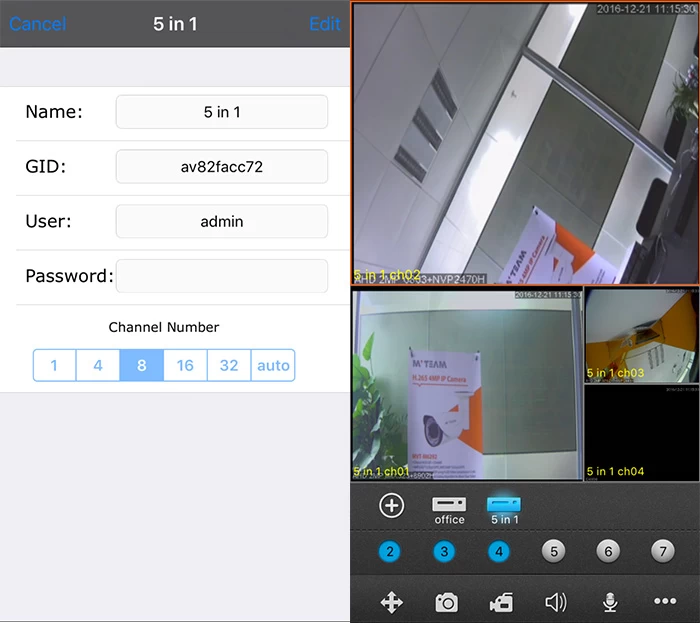 The disadvantage of the APP is that it can only view 1ch or 4ch in one screen,and there is no next page.
For 8ch,16ch DVR, you can only choose the 4 channels you want to view by selecting the channels here:

Compared the three APPs, TOPSVIEW and XVR is better, and they are working stably till now. GOOLINK is a spare choice if you need.
You can also download the three APPs to try which you prefer to.
Related articles: