Why customers prefer MVTEAM?
www.mvteamcctv.com
2015-10-30 16:24:56
Author: Bob        Source: www.mvteamcctv.com        Released on: Jan. 22,2015
Intersec in Dubai came to the end on Jan 20th.,2015. MVTEAM sincerely thanks all who attention us and help us during the exhibition. Thank you so much!
On this Fair, MVTEAM show its newest product AHD Cameras and DVRs. Unique design with patent, High definition with low cost, Easy-going management CMS,App etc. All above are highly valued by the visitors.

Here customers will introduce why they prefer MVTEAM Brand cameras and DVR.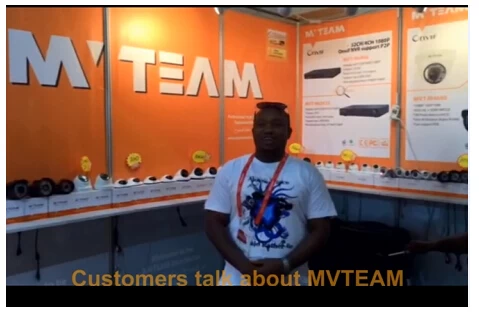 Thanks to customers' comments on MVTEAM Products and Service.
Do you want to know more about MVTEAM? Welcome to www.mvteamcctv.com.
You will find your satisfied service on cctv security camera wholesale here.
►About us              ►Contact us                ►Products               ►More News