Do you know what's the mean of FOV,HFOV,VFOV,DFOV for security cameras?
Grace
www.mvteamcctv.com
2017-03-30 10:23:43
When considering the location and number of security cameras for a new project,need know FOV of cameras to calculate the camera coverage.Do you know what's the mean of FOV? Here we will explain about it.
FOV(Field of View) refers to the solid angle of scene opposite the camera lens.Diagram as below: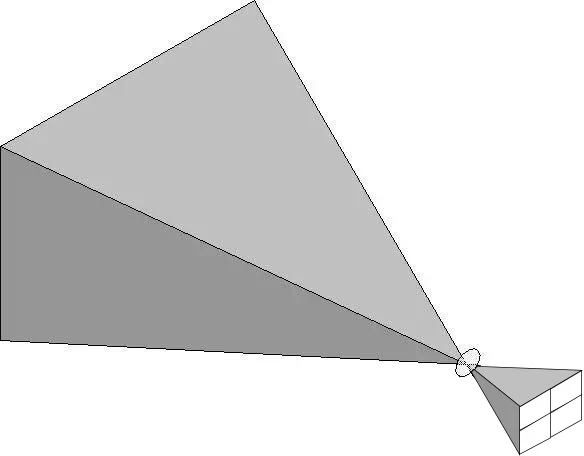 HFOV: 

Horizontal Field of View
VFOV: 

Vertical Field of View
DFOV: 

Display Field of View
Following are the formula of HFOV,VFOV and DFOV.

FOV of different lens: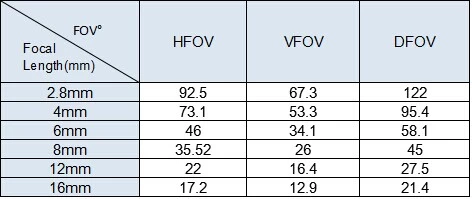 The actual test pictures: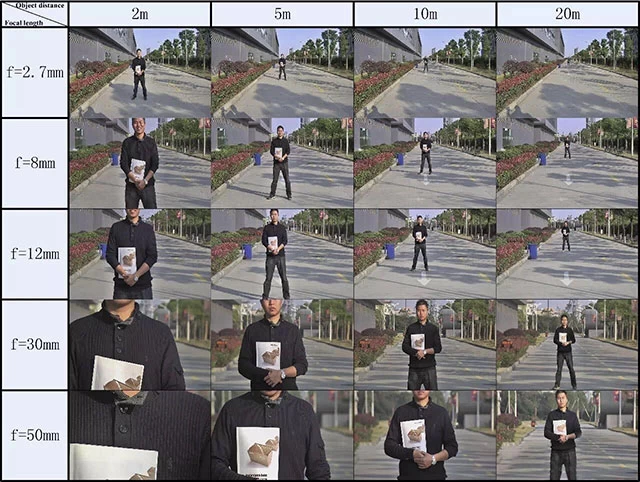 Do you clear about the FOV,HFOV,VFOV and DFOV now?