FAQs for MVTEAM WIFI Smart IP camera H100-Q6
Melody Ke
www.mvteamcctv.com
2016-10-28 10:54:57
Nowadays MVTEAM's WIFI Smart IP camera H100-Q6 is in hot selling.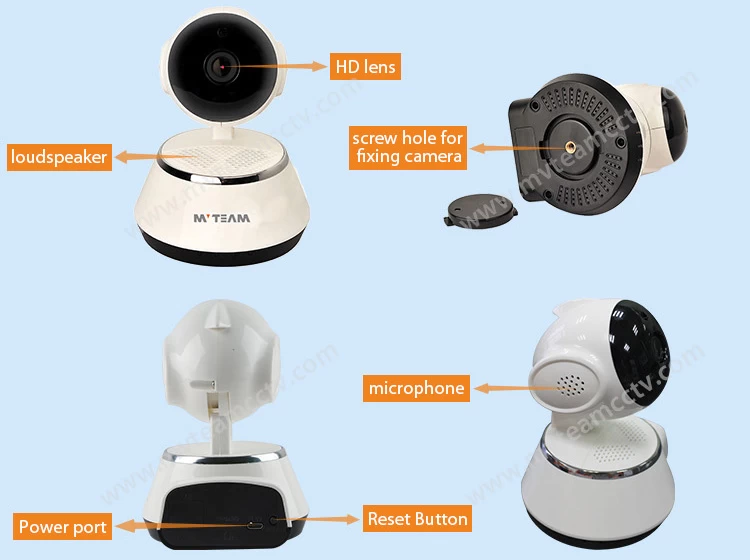 Here come the FAQs for this WIFI Camera, hope this can help you :
1)Why can not seek the camera?
a.For the first connection, please kindly note that the mobile phone and camera must be in the same network, and make sure the network is well-connected.
b.Add the device manually by the ID code. 
For details please check:New Mobile APP V12 For Wifi Smart IP Camera H100-Q6

2)How to do when the camera does not record ?
a.Firstly check whether the camera with the inserted Micro SD card;
b.Format Micro SD card
3)How to do when the camera shows offline or can not connect the network ?
a.Checking the network
b.Try to re-add the camera to the mobile phone App
c.Reset the camera by pressing the button on back of the camera for 5 seconds
4)How to do when the camera always having the alarm voice messages ?
a.Can set the Mobile Detection Alarm, by closing this function via the mobile phone client.
For any other questions please feel free to contact us and we will reply to you ASAP.