FAQs of Wifi Smart Cloud IP Camera
Grace
www.mvteamcctv.com
2017-05-18 13:47:40
Wifi Smart Cloud IP camera is one of MVTEAM hot sale cameras in 2017. According to our customers feedback, here we summary some FAQs to guide the users getting the best performance of wifi camera. 
FAQ1: How long time a 64GB SD card can record for a wifi camera?


A 720P wifi camera costs about 1GB/hour, so a 64GB SD card support about 64 hours nonstop record. The camera also support 8GB, 16GB, 32GB SD card, max upto 64GB. To save the storage space, we suggest users set motion detection record. For details, please check: How to Set Motion Detection for Wifi IP Camera?

FAQ2: How to connect a new wifi camera?
For a new wifi camera, users need connect it to internet firstly, following video show how to do sonic wifi configuration of wifi camera to connect it to internet.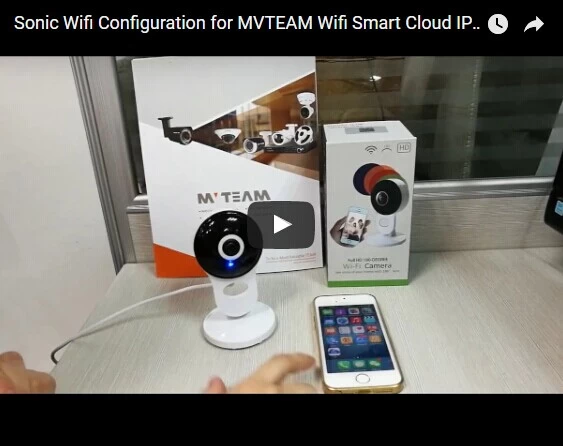 Warmly notice: for first time connection, please make sure the distance between camera and mobile phone within 0.5m, and setup sound of your phone to max.
FAQ8: Does the wifi cameras support cloud storage?
Yes, support. But some functions of cloud storage are still in adjusting process.