Tips for Maintaining CCTV Security System
Shalyn
www.mvteamcctv.com
2017-05-16 11:34:29
The CCTV security system is an investment and should be maintained to keep it working properly. We suggest scheduling regular system maintenance to ensure you're getting the best performance of your security system. Here are some maintaining tips for your reference.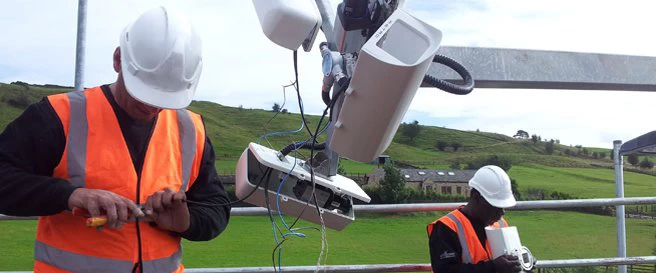 1.Annual inspections
To inspect all your indoor and outdoor cameras and check for signs of any corrosion carefully. Make sure to replace any connectors which show signs of corrosion, because it can cause your equipment to short out. Check all power supplies to ensure that your system hasn't lost power due to tampering, a storm, a burned out or some other unwanted event.
2.Clean all camera lenses at least twice a year for best performance
Check all your indoor and outdoor camera lenses for dust, smudges, water spots and other elements. Because the video and image quality will be affected simply by dirty lenses. Moreover, it changes the quality and also makes it impossible to see the image. Previously, I've written an article for maintenance of lens. Please refer to it.
3.Ensure that all bullet & dome cameras are securely in position
In your annual inspection review, your cameras' coverage and setup to ensure they meet your present security needs. Also check the positioning of all your cameras to make sure they are not loose. Adjust the area to make sure there are no vibrations that can affect your video quality.
4.Replace cameras with persistent poor image quality or broken parts
If you found that the image quality of camera is getting poor, you should replace the camera before becoming useless. During your inspection, take note of any broken parts that need to be replaced. It is recommended that you buy them from the same manufacturer, if you need to change any parts or accessories. This way, you are assured that you are getting original parts. Besides, they will have warranties.
5.Trim landscaping around your cameras
Review all your outdoor cameras and ensure they all still have a clear view. Trim all vines, bushes, trees and other foliage around the cameras to prevent any obstructions. It would also be a good time to make sure those animals likes birds; squirrels or bees have not built nests near your cameras.
6.Camera housing and weatherproof checkup
To make sure your camera enclosures are still intact and weatherproof by protect cameras from environmental factors. You will want to open the housing of your security cameras to check for water, condensation and dirt, just to confirm that the camera enclosures are still protecting your security cameras from the elements. Also, if cameras suffered too much sunlight or water exposure can damage it, especially for dome/indoor cameras which have not been designed to prevent from them. Hence, you may want to cover them with an encasing or small sheds while installing a camera outside.
7.Confirm your cables are securely connected
The loose connections or worn out cables will take the responsibility for security system is not working. You need to check all your cable connections and as well as any cables that are showing signs of wear and tear. These include all cables connected to your security cameras and DVR with monitor to make sure that all of your cables are securely connected and receiving power.
8.Keep the instruction manuals
The manual should have come with the security system to help you how to install successful. Keep the manuals in a safe place that you can access when you need it. It will save you some money to check the manual first before calling a technician.
If you keep doing security camera maintenance regularly you will protect your investment and have a well running system to protect you. Any inquiries or questions about CCTV security system, welcome to contact us.