How the DVR and Keyboard can work with PTZ?
mvteam
mvteamcctv.com
2015-11-19 09:57:22
A pan–tilt–zoom camera (PTZ camera) is a camera that is capable of remote directional 
and zoom control.PTZ cameras are usually installed in some big projects to view wide area.
Below are some diagrams for your reference when use PTZ cameras.
1- How to connect PTZ camera and DVR?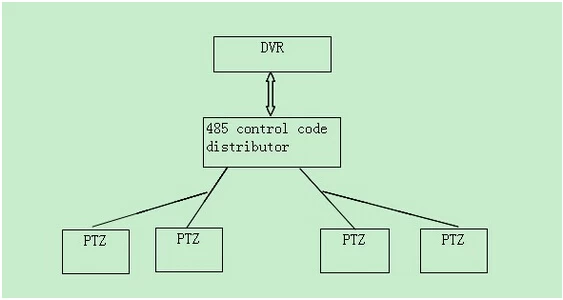 2- If DVR need to control more than 4pcs PTZ cameras, how to reach it?
 It should need to use a 485 control code distributor to reduce the signal weakening 
 and interference prevention.

3- If connect the keyboard, PTZ camera and DVR as below diagram, then only keyboard 
   or DVR can control the PTZ, can not control PTZ at the same time.
4-If need the DVR and keyboard can control the PTZ camera at the same time, 
should need to connect a 485 control code distributor also.The simple connecting diagram is below: