How to see MVTEAM DVR Menu Without Buy Samples?
mvteam
mvteamcctv.com
2015-11-03 16:58:18
Author: Tramy          Source: www.mvteamcctv.com           Released on: Jan. 19, 2015
When customers want to test the DVR samples, they usually mainly want to check below info:
1)DVR menu
2)How work for DVR P2P function
3)DVR material quality in each parts
4)Work stable or not

Now MVTEAM DVR Menu Simulator help you to see our DVR each menu without buy the samples.
DVR menu simulator can be downloaded in Number 9 from our website:
http://www.mvteamcctv.com/download.html.

The experience effect is totally the same as you get a real DVR.
Below is the DVR P2P client interface.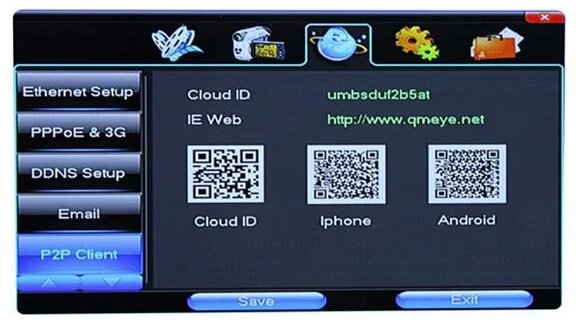 Welcome to download it to experience our wonderful DVR menu and welcome to contact us if you are looking for China CCTV IP camera manufacturer, Shenzhen CCTV Camera Supplier or China P2P AHD DVR Manufacturer.
►About us        ►Contact us          ►Products             ►More News