How to apply free DDNS for CCTV DVR?
Grace Liu
www.mvteamcctv.com
2016-06-21 16:04:34
Since P2P becomes more and more popular for remoting view CCTV DVRs,many users don't use ddns or IP address for remoting view.we also suggest users adopt P2P function for remoting view as it's easy to operate even for new users.But some users such as CCTV installers,they still perfer to use DDNS more than P2P because they think DDNS is more
stable.
If use ddns to remote view CCTV DVR,you must have a domain name firstly,some DVRs and IP cameras come with free DDNS,then you can use that DDNS.But if the devices don't have own DDNS,you need apply a DDNS and sure everyone hope that DDNS is free.
There are many kinds of domains,here we will apply for a domain at

http://www.No-IP.com/

 as example
 for you reference. 
1-Apply for a No-IP domain
Open http://www.No-IP.com/

 

you will see a picture as below: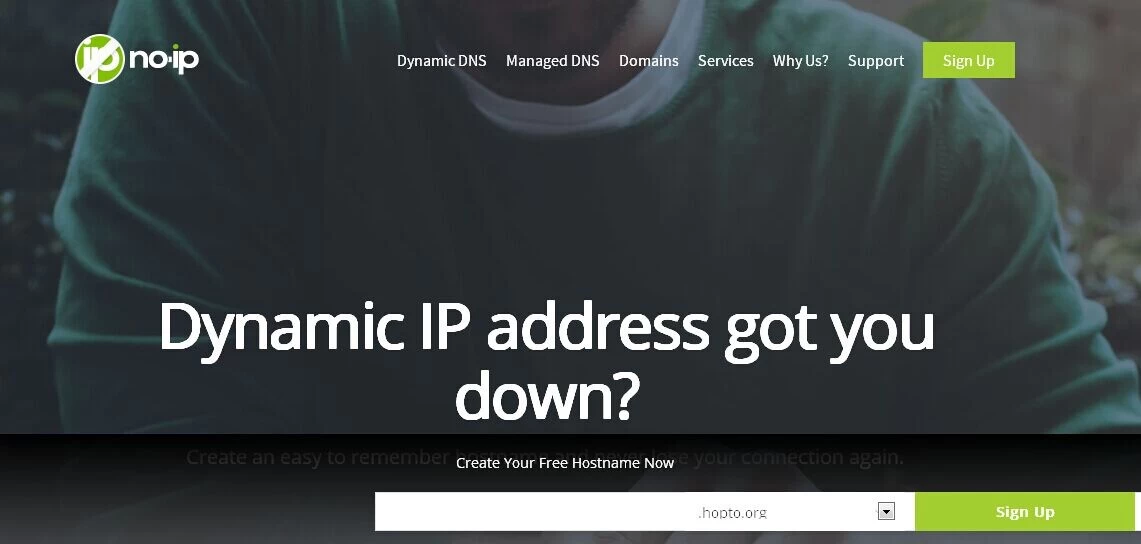 If you ever login a user name and password. You only need sign in.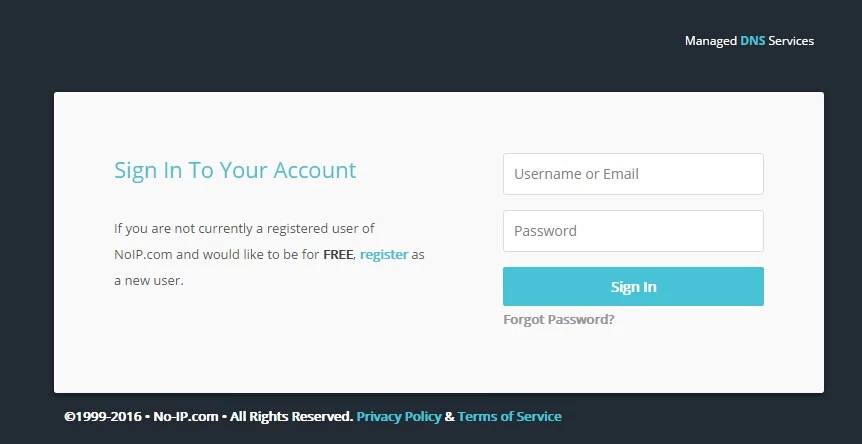 If you never register in at before, please click:Create  Account choose Free DNS ,Then enter the register in interface. 
The registration screen as shown in figure: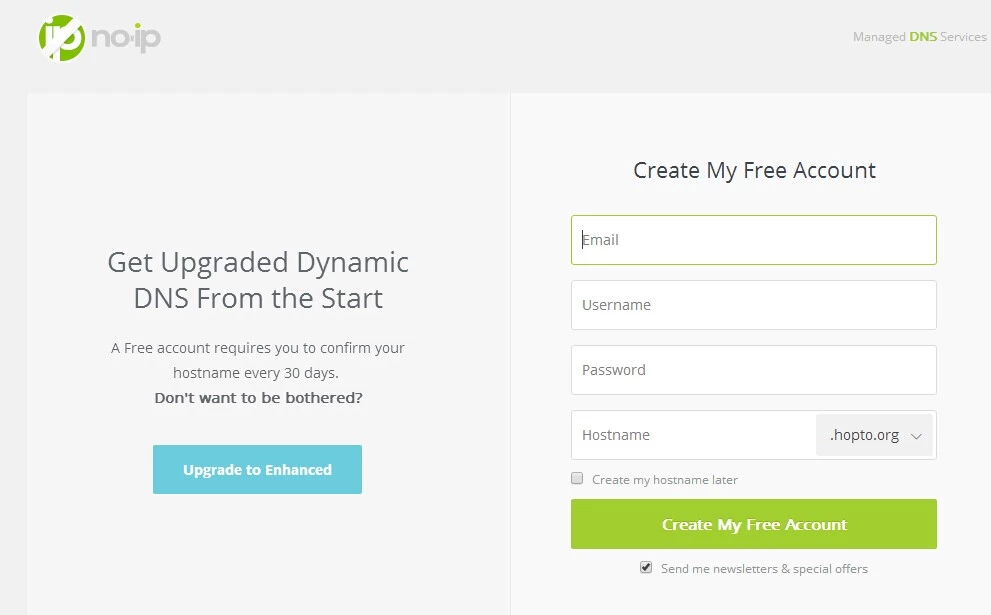 Email:
Username:
Password:
Hostname:domain name(To become the first domain name, the account can be opened three free) 
When above blank you filled with,you should click the Sign up .It means you have finished the first step operating.
2-Login you own email and activate your register username.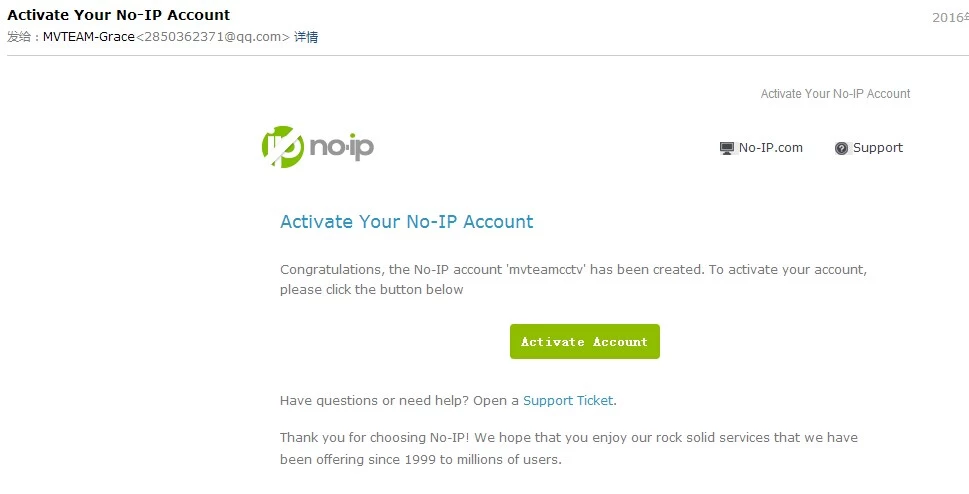 Enter the NO-IP login interface:
After entering your own space, you can apply for you own free domain name.Click the Picture named Hosts/Redirects-->Add host 

Choose one of the free Domains,it's better choose the domain which has been 
bound on your DVRs.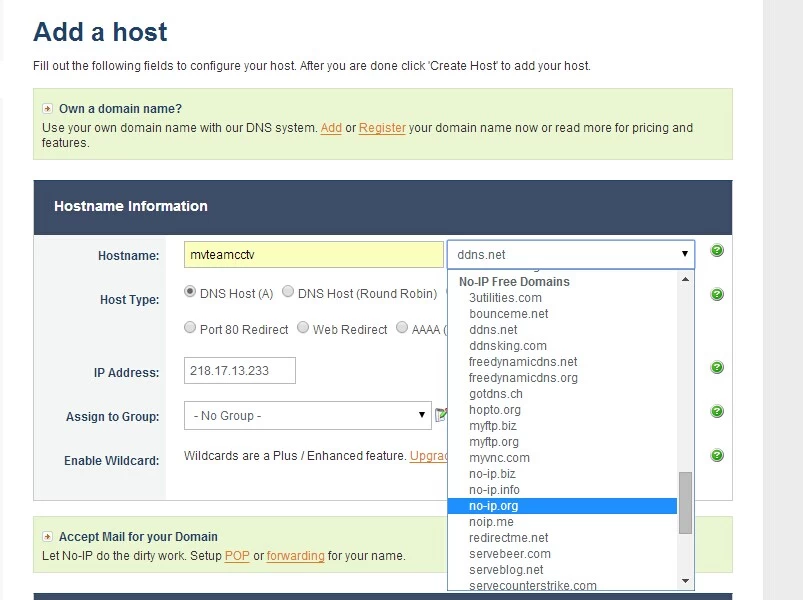 3-Now, the account include a registeration account which is the first free domain you have set up . You can use this free domain to process the DDNS. You also can Register other domain names.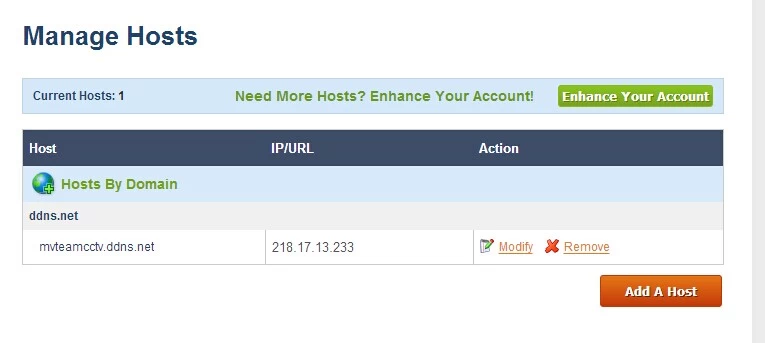 Username and password for the domain name is the your login username and password for NO-IP website.
Next week,we will show you how to use the free ddns to remote view
MVTEAM New UI DVR
.