Hybrid AHD DVR: Can connect IP Camera & AHD Camera at the same time
Selena Lin
www.mvteamcctv.com
2015-11-01 15:29:17
As the development of AHD technology, MVTEAM Hybrid AHD DVR has updated recently. At present, AHD 3-in-1 (AHD&NVR&CVBS DVR) Hybrid DVR becomes more convenient than before in using different cameras together.
1) IP Cameras and AHD Cameras/CVBS Cameras can connect with one Hybrid DVR at the same time.
We take AH6404H80P(1080P AHD DVR) as an example.(Picture as below) If you choose Mode2, you can connect 2 pcs AHD Cameras (1080P or 720P) or Analog Cameras(960H) and 2 pcs IP Camera(1080P/960P/720P) together.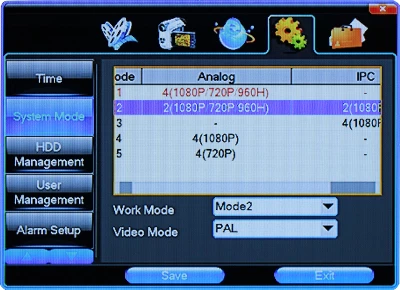 2) AHD Cameras and CVBS Cameras can connect with one DVR without any limitation.
 If you choose Mode1, you can connect any 1080P AHD Cameras, 720P AHD Cameras, CVBS Cameras(Analog Cameras) at the same time.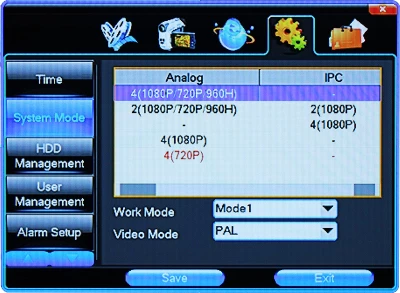 3) 720P AHD DVR still can not connect with the 1080P AHD Camera.
However, it supports 720P AHD Camera and 720P IP Camera using at the same time. What's more, 720P AHD Camera and Analog Camera can connect with one same 720P AHD Hybrid DVR without any limitation too.