How to Setup E-MAP for MVTEAM 5-in-1 DVR?
Grace
www.mvteamcctv.com
2017-11-10 11:55:16
E-Map(electronic map) is a way of creating a map showing where the DVR is located and the location of the cameras for that DVR. This can be customized to show cameras from multiple DVRs or cameras from different DVRs on the same E-Map. Here we will show you how to setup E-Map on the CMS software of MVTEAM 5-in-1 DVR.
Firstly, please make sure the DVR is connected to internet and can view on the CMS software successfully. Then, choose  "business", click "E-Map"--> "Add picture".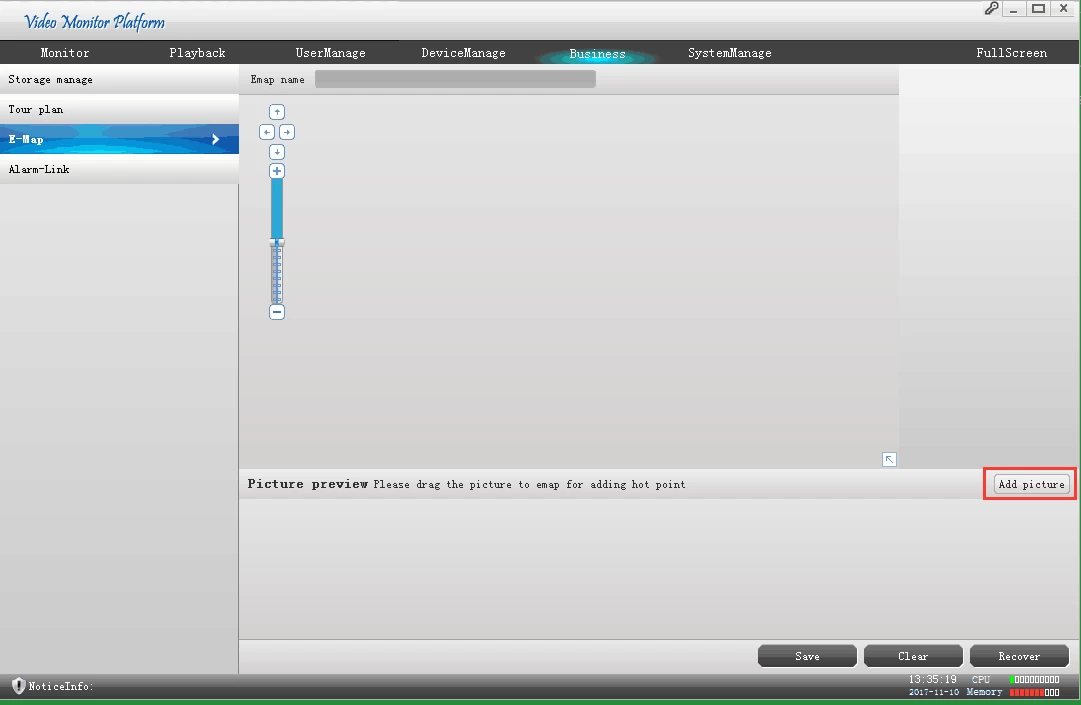 T
he picture(BMP/PNG) could be a map or a blueprint of the location in which the cameras are located. Find the path, 
Input picture name and picture describe, click "OK".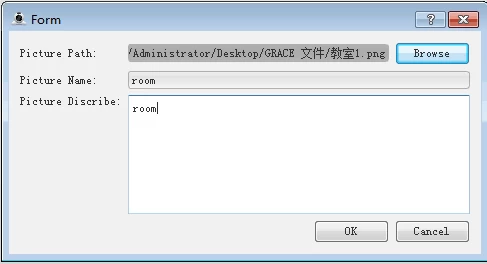 After adding, double-click the picture, it will come to the preview window.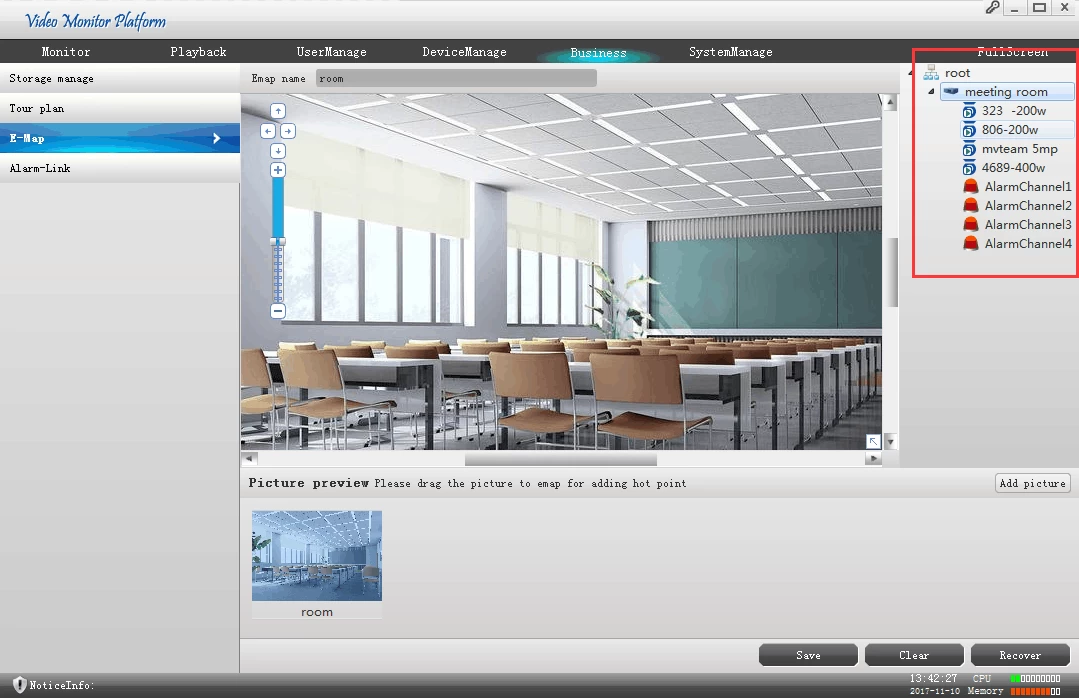 Drag the devices at the device list into the picture, click "Save", the E-Map setting will be finished.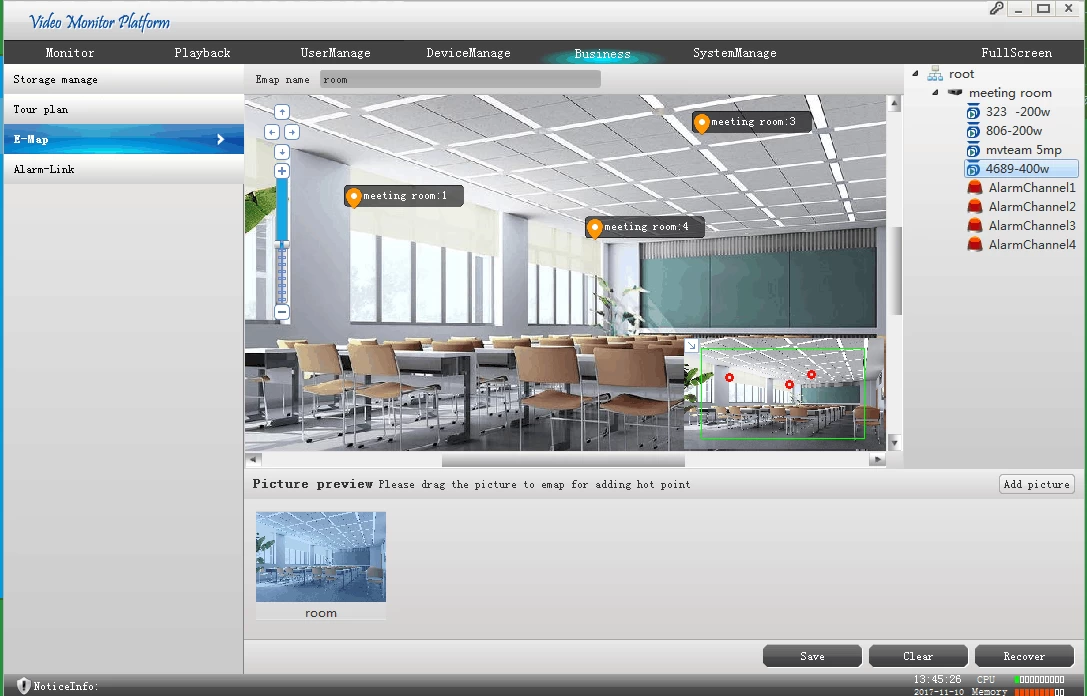 How easy the setting is! Take action to set a E-Map for your security camera system now!