How to do when forget password of wireless nvr kit?
May Zhou
www.mvteamcctv.com
2016-07-28 14:06:12
When you forgot the passward of wireless nvr kit,how to do ? 
Please don't worry,here we will guide you how reset the DVR password.

 
When it prompts "Username/Password Is Incorrect",

Please
Right and Left -click the mous
e
in the dialog box more than four times,
then it will appear the dialog box as below : 

And you just need to click "Yes",the kit will restore the password.
(Please know the original password is blank,there is no password).
Then,after enter nvr menu,you can set a new password at below interface: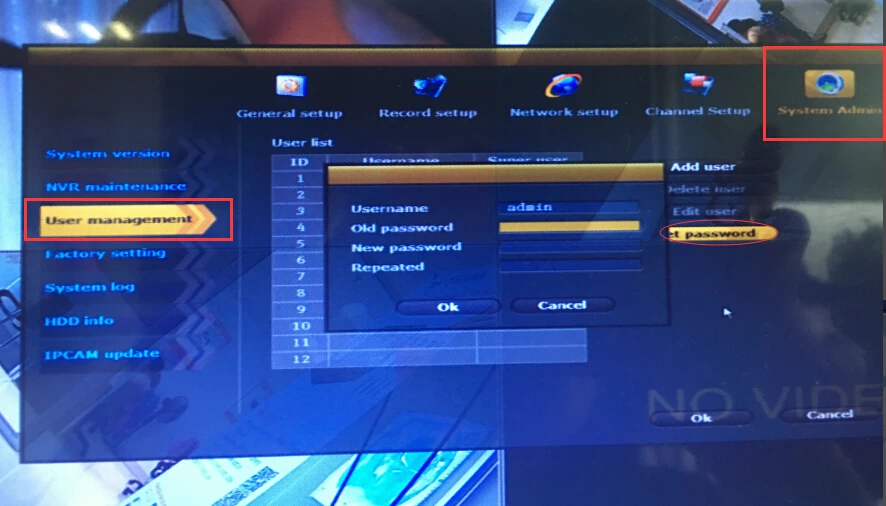 It is very easy,right?

 
Related Articel: