Do you live in a safe place?
Flora Li
www.mvteamcctv.com
2016-07-29 14:15:20
Whether your residential district has installed cctv camera system? They are analog, HD analog or IP camera system? Do they really work well?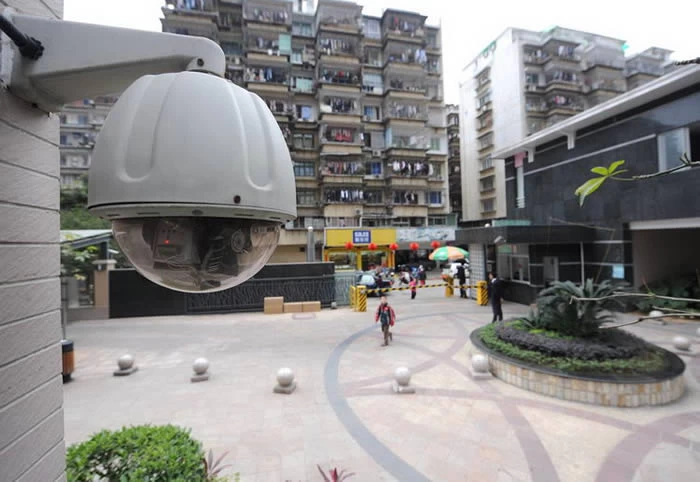 Today, a primary indicator of a community facilities is video surveillance. The role of video monitoring is obvious: not only to prevent external person, but also to strengthen the management of internal staff, and monitor important entrances, channels and places.
Actually, some residential districts don't have enough CCTV or IP system: maybe none, little, or surveillance systems don't work, or image is poor. 2 choices recommended to install camera system:
1.Upgrade SD(standard definition) analog system to AHD(high definition analog) system.
Analog camera's best resolution is 960H, but AHD camera can reach to full HD, 1080P. AHD followed analog transmission ways to reduce the complexity of the construction deployment, reduce maintenance costs and complexity of auxiliary, as well as the technical requirements for construction workers. Ideal for upgrading the old system can be made without changing the original system, based on the analog, easily upgrade to HD system. In addition, AHD camera and DVR have high-definition quality and analog's price. AHD camera and DVR have a very large space in the civil and industrial markets.
2.New districts with IP camera (Internet protocol camera) system

, which don't need to change the signal and transmit data directly by internet to PC, Mobile phone, NVR or Server.

More about MVTEAM AHD Camera and DVR:
How to install a CCTV camera ?
Video Demo for 1080P 4X Optical zoom ahd camera
Four Connecting Way for AHD camera and AHD DVR
Top 5 FAQs for MVTEAM AHD Products
More about MVTEAM IP Camera and NVR:
How to install IP cameras?
How to view IP Camera by Computer and Smart Phone?