How to do when there is noise on image of IP cameras?
Grace
www.mvteamcctv.com
2017-05-04 10:49:21
For MVTEAM IP cameras,before delivering the goods we have more than 24 hours aging test for each camera including day&night working modes.We are sure no noise problem in our factory.But if users still meet noise problem,we suggest check the display device,cables,and change an environment to test firstly.In this post,we will guide users how to check the noise porblem.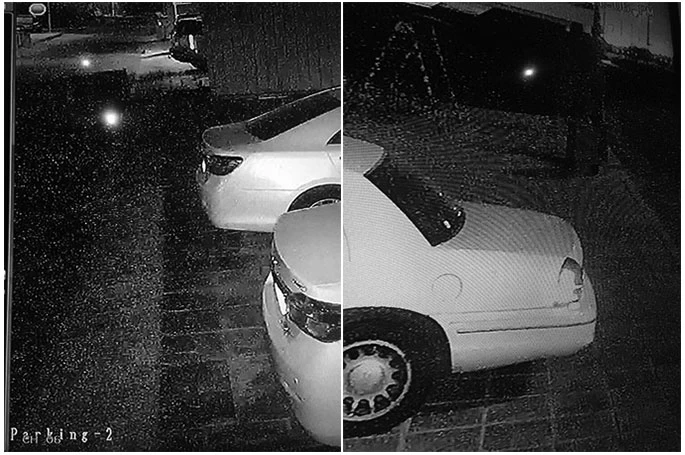 1-If the IP camera is connected to NVR and show noise problem on the screen, we suggest users login IP camera on computer via IE or CMS. If no noise on computer,then make sure no problem with camera. Users need try to change a screen, and also try to adjust the display setup of NVR.Manily adjust the DNR and Acutance as below: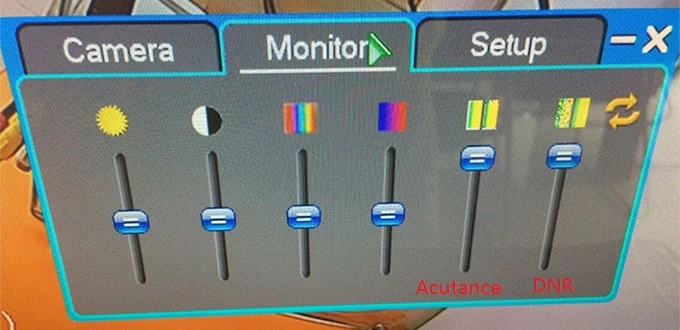 2-If the camera has noise problem when connect to computer via IE,users can set the image data via IE as below:Video settings-->video parameter-->Image, here set the bright,contrast,acutance etc.

Video settings-->video parameter-->Basic, setup the 3D-DNR to high.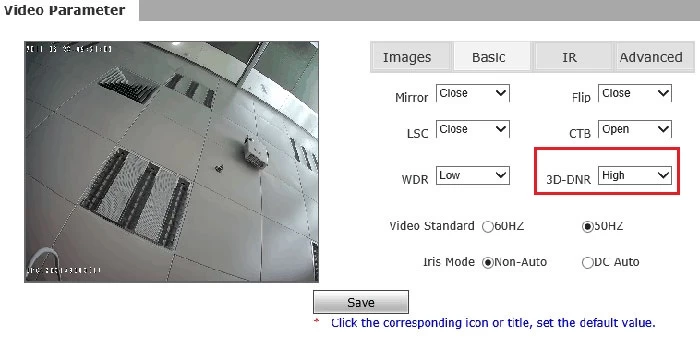 3-Try to change HDMI/VGA cable,change an environment to test the camera
4-After above 3 steps,still can not solve the problem,please contact the service staff to ask for update firmare.
Hope above suggetions can help you to solve the noise problem.Any more questions,welcome to contact us.