How to adjust vari-focal lens of cctv cameras?
May
www.mvteamcctv.com
2017-05-02 15:25:22
D
o you prefer fixed lens camera or vari-focal lens cameras?
Be honestly, If you are not sure the angle or distance you need for viewing, we will suggest you to choose cameras with vari-focal lens, it will be convenient to adjust lens by yourself base on your need .But some customers feedback they don't know how to adjust the lens when they receive the cameras.Here we will guide you.
For bullet cctv cameras,usually,there are two knobs in the bottom of cameras,one for zoom,and the other for focus.Users can turn the knobs by matched  screwdriver to ajust the lens.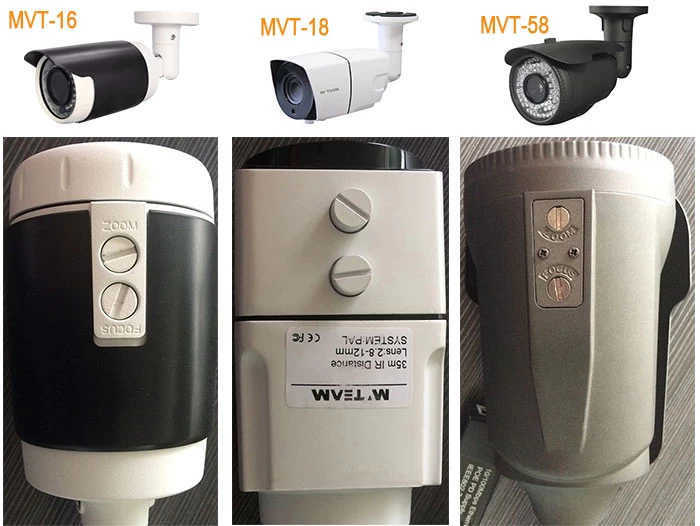 For most dome cameras, there are knobs outside the camera housing for lens adjusting,don't need open the cameras.
For vandproof dome camera,users need open the camera housing ,then can see the lens adjusting knobs.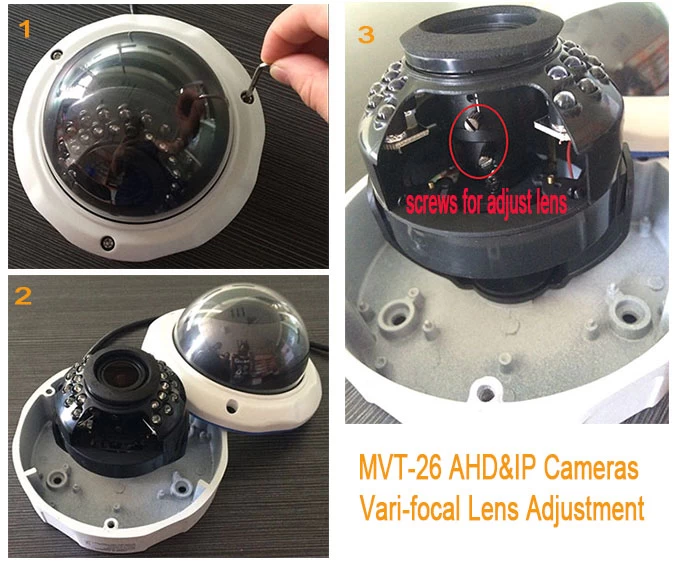 MVTEAM is a professional manufacture & exporter specialized in CCTV products including Wifi Smart Cloud IP Camera,Megapixel IP Camera, HD-AHD Camera, 5 in 1 Hybrid DVR(4MP,3MP,1080P,1080N),Wireless NVR Kit etc.If you have any inquiry about these products,welcome to contact us.