How to do when your Hybrid DVR cannot connect the cameras in full Channels?
Melody
www.mvteamcctv.com
2016-12-12 17:44:05
Recently we have been frequently asked by customers the same question, why my 16ch (8ch) Hybrid DVR just can show 8ch (4ch) video recording which the rest 8ch (4ch) can not show any thing? Here we would like to share with you how to solve this problem.
As we know MVTEAM has two versions UI interface Hybrid DVRs, one come with the Qmeye or VG lite Mobile app; one is the new UI 5 in 1 Hybrid DVR with Topsview and XVR app.
1.Identify problem.
Once we find that the DVR just can connect the half channels but all the things seem to be in good condition except the rest half. In this case we need to check the DVR modes, as they are Hybrid DVRs, must have the options for the other cameras. Then we should adjust the modes to fit the current cameras.
Here take 1080P ahd cameras with the 16ch DVR for an example, one customer gave us the following picture,the 16ch Hybrid DVR just comes with 8ch video recording. That means this customer choose a wrong mode.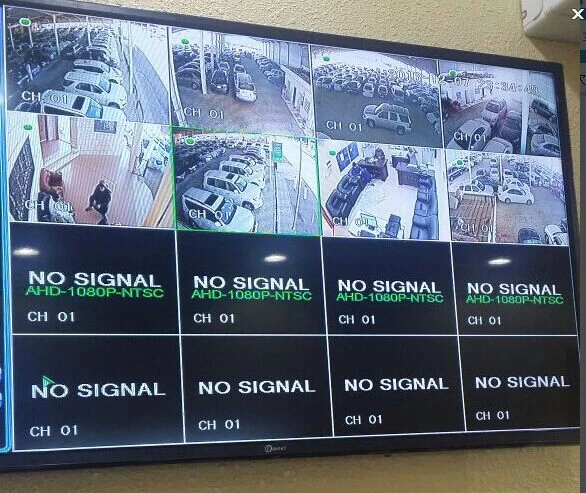 2.How to adjust the modes for the Hybrid DVR?
Following picture is the modes options for the VG Lite (Qmeye) version 4ch Hybrid DVR, we can see there are total 6 mode include the mix mode for AHD/Analog and IP cameras.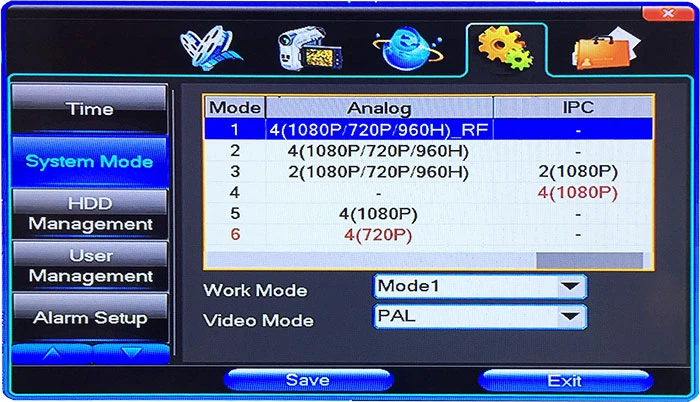 So if connected cameras are all AHD Cameras, should better to choose the Mode1.
Mode3 is 2 for AHD /Analog and 2 for IP.
Same with MVTEAM New UI 5 in 1 Hybrid DVRs, we also can choose the modes as we need.
If your Hybrid DVRs also have this problem, firstly can try to check the modes, whether all is matched with the cameras.

Hope this article can help you, any questions about our Hybrid DVR feel free to contact with us.