How to install MVTEAM Smart Door Locks?
Grace
www.mvteamcctv.com
2019-04-20 16:37:28
After choose a suitable smart door lock with the correct handle direction, matched lock mortise, it will be easy for you to do the installation. About how to choose a suitable smart door lock, please refer to the post: How to Choose a Suitable Smart Door Lock?
In this post, we will show you how to install the smart door lock. Following is packing list of the smart door lock K3-ZKM.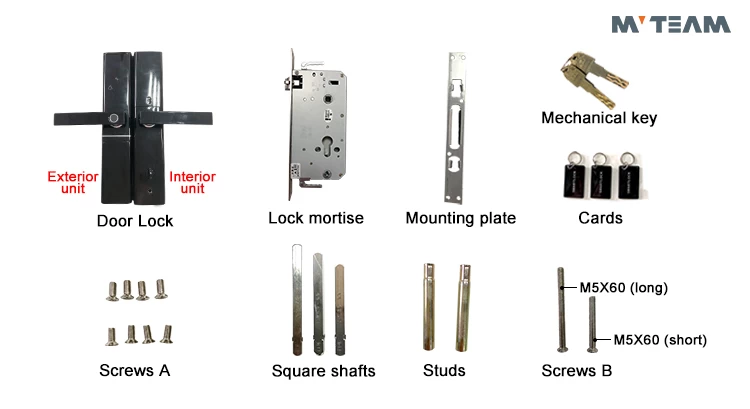 Screws A are for fixing the lock mortise and mounting plate. Screws B are for fixing exterior & interior door lock units. The usage of other accessories will be shown in below installation steps.

Installation

Step 1: Drill holes on your door and the door frame
Our sales will confirm which lock mortise you need before you place order. If your door with the proper holes for the lock mortise, you can skip the drill holes step. If the holes size is not suitable, you need drill holes measureing by the the position card.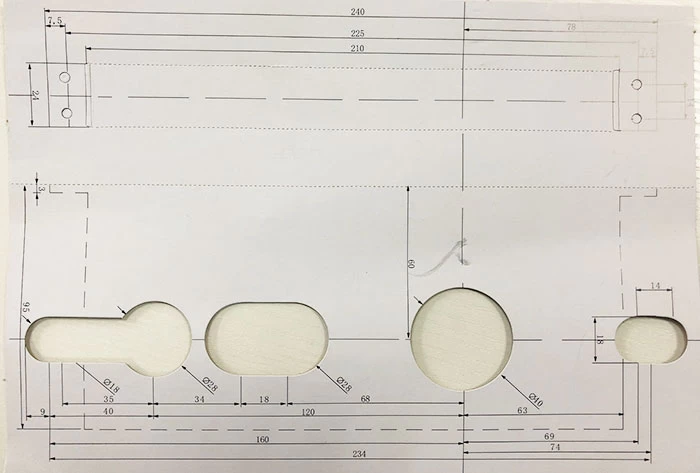 Step 2: Install lock mortise
Install the lock mortise and make sure the lock mortise is installed with correct direction.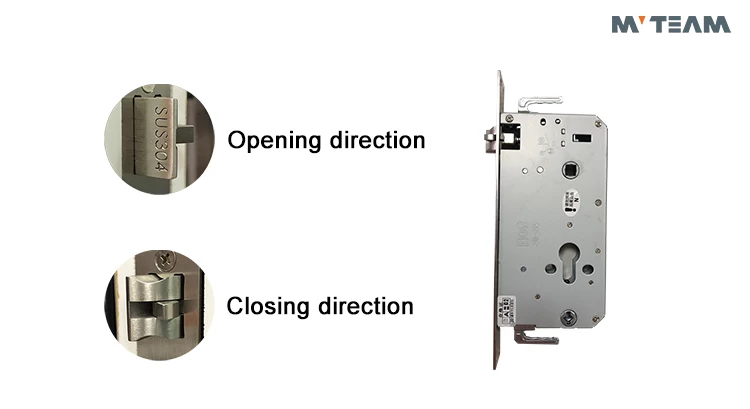 Step 3: Choose and install the square shaft
Usually, the package will come with 3 square shafts, choose the one with fit your door thickness.
And make sure install the outdoor direction towards to outdoor.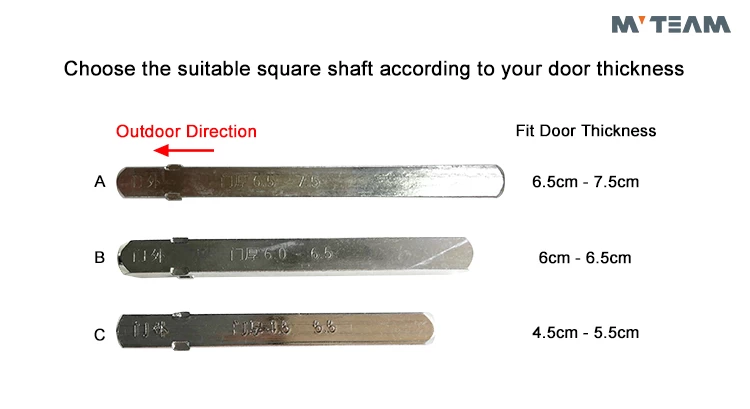 Step 4: Install the exterior and interior door lock units according to below video guide.

After
 finish
 the
 installation,
 you
 can
 configure
 the
 smart
 door
 lock
 according
 to
 the
user
 manual. Any more questions about MVTEAM smart door locks, please feel free to contact us. Welcome send inquiry to us.