How to receive snapshots by email from MVTEAM 4MP 3MP DVR?
Grace
www.mvteamcctv.com
2017-04-25 15:47:28
MVTEAM 5-in-1 4MP 3MP hybrid DVRs support send snapshot by email when there are alarms such as motion detection,video loss,video blind etc.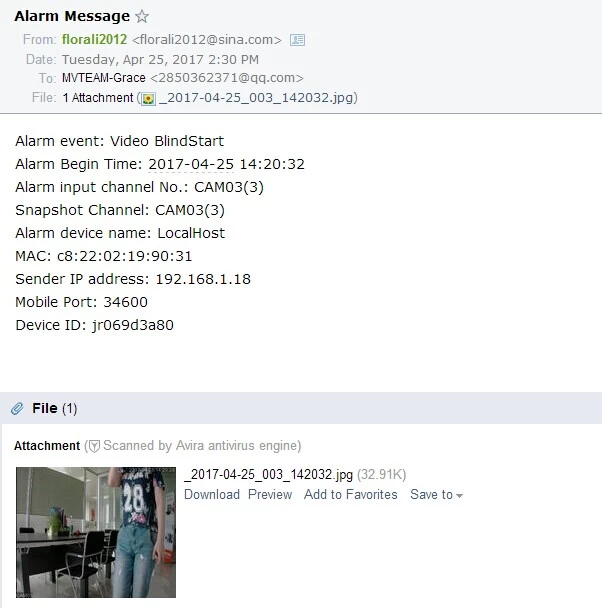 Follow are four steps show you how to setup this function. 
Notice,before start to setup,please install hard disk into dvr and make sure the dvr can be connected to internet sucessfully.
Step 1:Hard Disk Partition
1)Enter DVR main menu-->Advanced-->HDD Manage,click "Partition".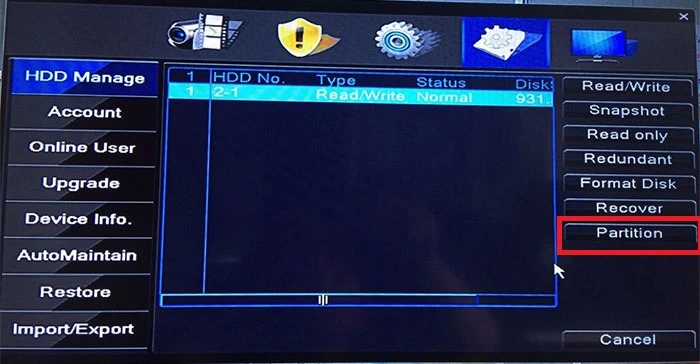 2)Input the size of the image partition, the system will automatically record the partition and the image partition to allocate space (unit is MB).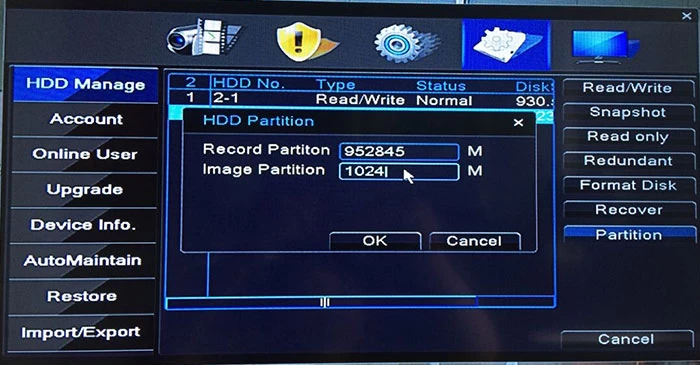 3)After input the size,click "OK" and reboot the dvr.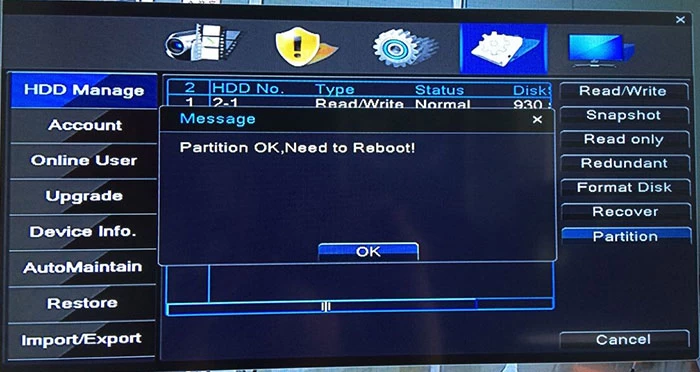 4)
After the reboot, there will be a snapshot disk management (the following 2-2 is the image partition)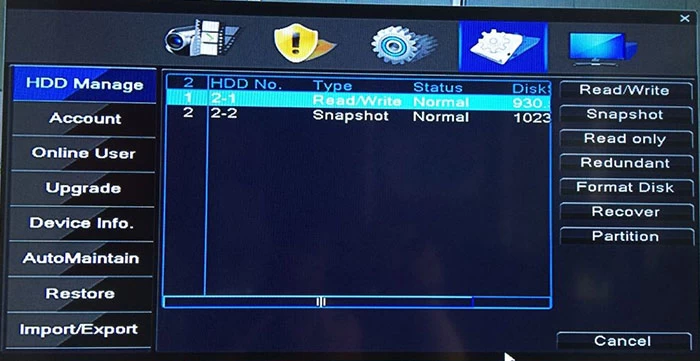 Step 2:Snapshot Configuration
Enter Main menu-->Record-->SnapShot Conf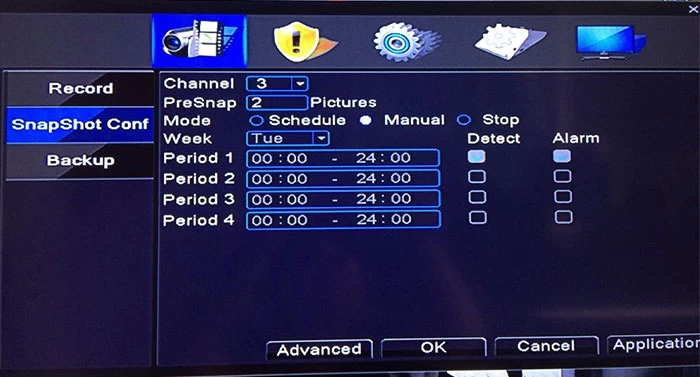 Setup the channel,presnap number,mode,week,period;check the detect and alarm.
For the modes,please refer to below instruction.
Schedule:

According to the settings (normal, detection and alarm) recording type and recording time period to achieve capture;


Manual:

Regardless of the status of the current channel, select the "Manual" button, the corresponding channel has a capture function;


Stop:

Regardless of the state of the current channel, when the "Close" button is selected, the corresponding channel is stopped.
Step 3:Email notification settings.
Note: gmail requires SSL encryption, so "SSL" must be selected, the rest determined by the Email.
Main menu-->Alarm,here you can set the motion detect,video blind and video loss alarm.The setting interfaces are same.
1))Select the channel number to be set
2)select 【Enable】
3)select the SnapShot channels
4)select 【send EMAIL】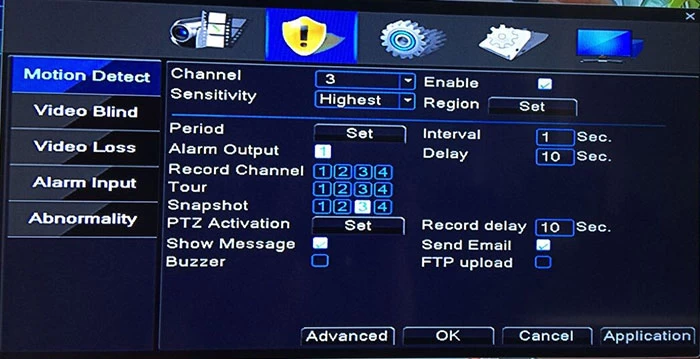 After finish above 4 steps settings correctly,you will receive snapshots from dvr by email.