How to reset AHD DVR Password (PAH53 / 51 /55)?
May Zhou
www.mvteamcctv.com
2016-01-11 11:54:20
If you bought the PAH53 / PAH51 / PAH55 series AHD DVR from MVTEAM and unfortunately forget the password .How to do ? Just don't worry about it. Here we will teach you how to recover the password.
1-Firstly please download the super password software from our website as below:

2-The operating steps as following:
1) Open "AHD DVR Super password Generator",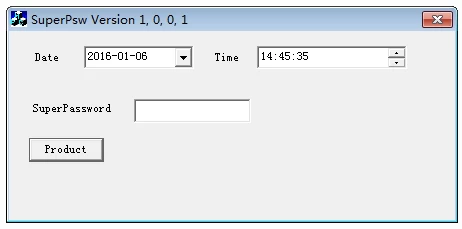 2) Adjust the date and time consistent with DVR's, click "Product", will generate a super password.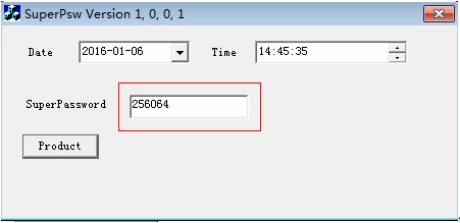 3) Input the super password to DVR is ok.
It is very easy ,right ?  :-)
But please note: the valid time is 60 minutes, so you need input generated password into DVR within 60 minutes after it produced by "Super password".