How to set part channels visiable and part unvisiable for MVTEAM DVR?
Kelly Liang
www.mvteamcctv.com
2015-12-21 11:28:51
When remote view MVTEAM DVR/NVR online,do you encount that sometimes just can see part channels and sometimes want some channels others can't see?Here we'd like to tell you how to set it.
1- First, go to Main Menu---System Management---User Management, choose "Liveview Channel" under permission type the user.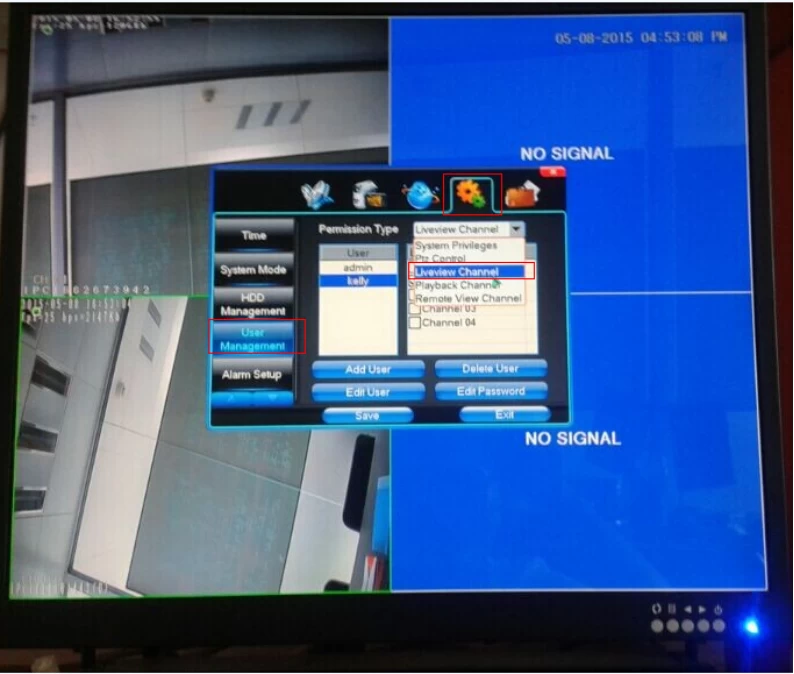 2- Under "Liveview Channel", if some channels not display, you can choose the channels  here.
If you want some can see, some not seen, you can also choose here.