How to Use the Bin Software to Repair the DVR(hisilicon model)system?
Selena Lin
www.mvteamcctv.com
2015-12-18 18:23:35
If you have meet any software problems of MVTEAM Hybrid type DVRs(Hisilicon models) as getting stuck,no camera image signal etc, you can try to use the bin software to repair the system.
Please ask our colleagues about the bin file software as different DVR model require using different software. Please send to us the exact model number, the clear picture of the DVR mainboard and picture of the "System Upgrade" page of DVR(the software version,seriel number and release date are needed) . Based on your information, we will offer you the correct bin software.
Use flash bin software to repair DVR system 

Steps

:
We have a video for your reference: 
1)Copy flash bin and flash_v1.bin software to USB flash disk. 
 (Note: just copy software, not the whole folder). 
2)Turn off power of DVR, insert USB flash disk to DVR port (Rear board usb port, Please use the under port, see the picture below, it is very important)

3)Power on DVR, DVR system will detect flash bin and repair system automatically.
4)During repairing process, DVR show below image. (please don't cut off power or pull out U flash disk). The whole process will cost about 3 minutes.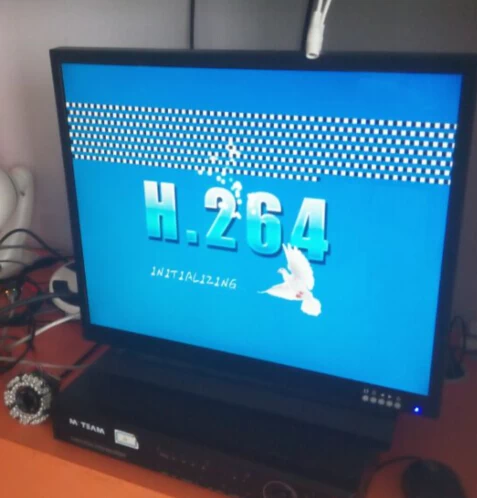 5)After repairing system successfully, please remove the U disk.(The DVR will turn on)