How to setup different DVR operation authority for different users?
May
www.mvteamcctv.com
2017-03-01 14:21:07
All the DVRs support multiple users management, and administrator can set up different  operation authority for each user.Here we will use MVTEAM 5 in 1 hybrid dvr as example show how to set up new account and set different authority for it.
1-Enter DVR Menu:Advance=>Account=>Add User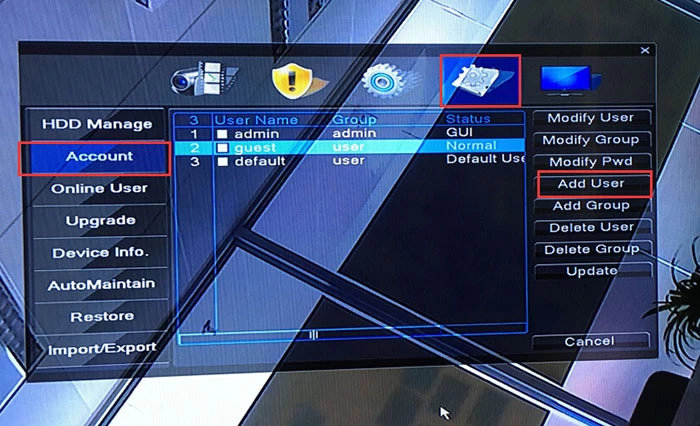 2-There are 38 items authorities for choice,
here you can choose the authority base on your demand for the new account .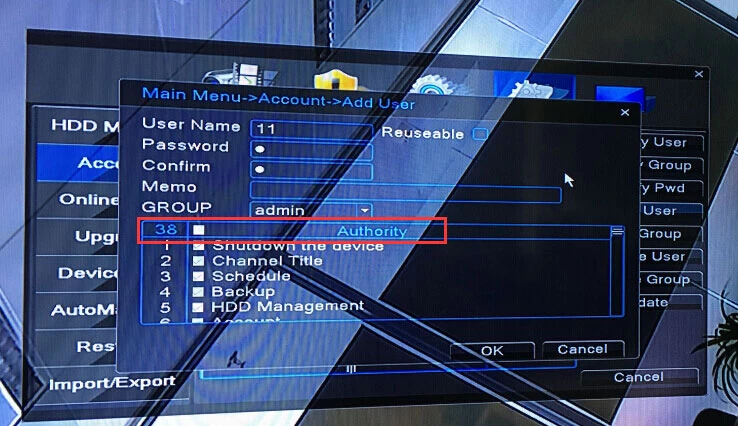 For example you needs to set up the new account , but wanna hide the recording of some channels on it , then how to do ?
It is available and very easy to set up,please check the authority as below,then uncheck the boxes which channels you need to hide.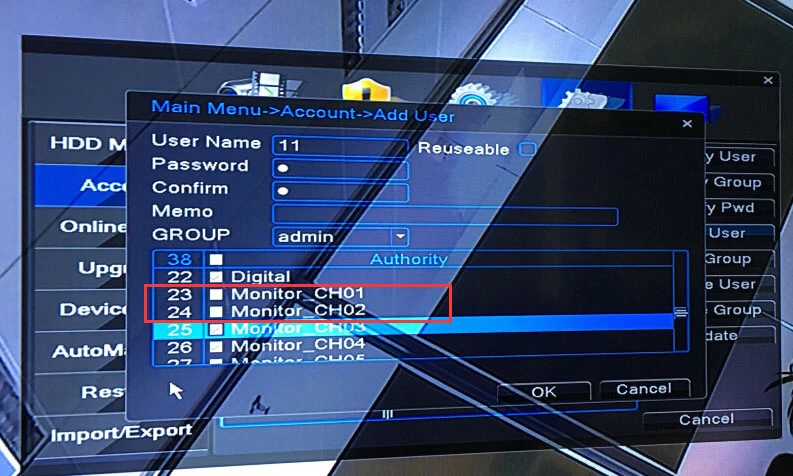 Then when you log in by this user via CMS or Topsview,the recording of channel01 and channel02 will not be showed.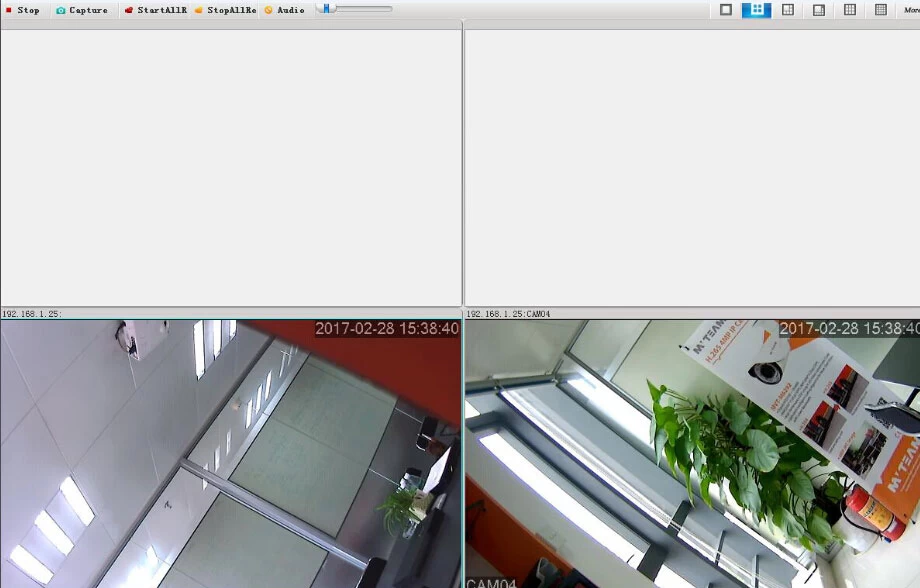 PS:The DVR can be set up more than 10 accounts .And it is available for all account to view at same time via LAN,but if viewing on WAN , it may run a little slow for so many accounts.