MARCH EXPO Save Ten Percent Off For Online Order Over USD300
Grace
www.mvteamcctv.com
2019-02-27 14:54:47
Good news! Alibaba.com 2019 MARCH EXPO is coming. 
MVTEAM will provide 10% off discount for
online order over $300 from 03/04/2019-03/31/2019 PST, capped at $100.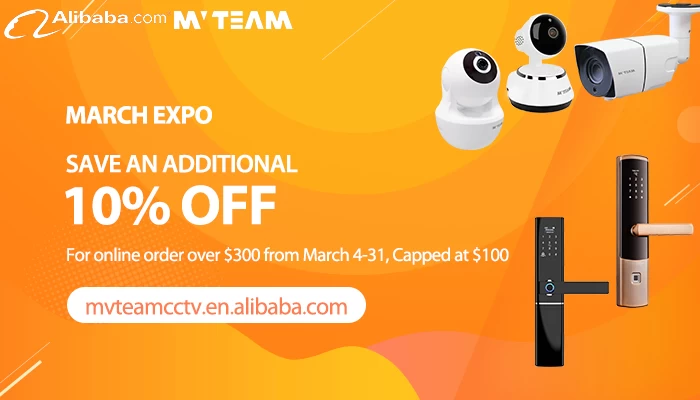 Our main products are smart camera, smart door lock, IP camera, AHD camera, hybrid DVR, 4ch/8ch camera kit etc. Welcome contact us to ask for the full price lists. Tell us your interested models and quantities, we will draft the online order to apply the 10% off discount. 
Email: sales@mvteamcctv.com
Whatsapp, wechat, cellphone: +86 136 3287 6665
Skype: cnmvteam