View MVTEAM New Smart Door Locks Catalog 2019
Grace
www.mvteamcctv.com
2019-03-25 15:56:17
Good news! We have finished the smart door lock catalog design.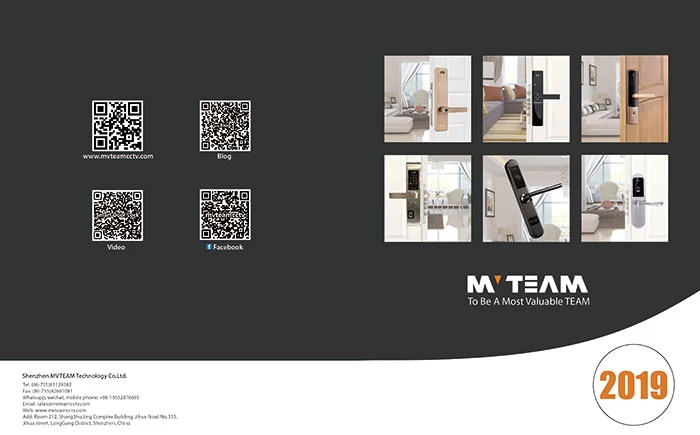 Now customers can view the e-catalog by download a small pdf file from our website.

In the new catalog, we list all the smart door lock types and lock mortise types which we are selling. 
Also tell customers how to choose a suitable smart door lock. Welcome download to view the high resolution new catalog.
If you want to know price of each type smart door locks, please don't hesitate to contact us.
Email: sales@mvteamcctv.com
Whatsapp, wechat, mobile phone: +86 13632876665
Skype: cnmvteam