MVTEAM CCTV Camera Production Workflow
www.mvteamcctv.com
2015-10-30 15:08:29
Author:Judy         source:www.mvteamcctv.com       Date:2015-6
Before buying products from a supplier, many customers may worry about the quality.
MVTEAM is Shenzhen CCTV Camera Supplier,focus on CCTV Surveillance more than 10 years.Today we will show you our CCTV camera production workflow. CCTV Cameras are mainly composed with board, lens,housing and cables. Below are the production workflow: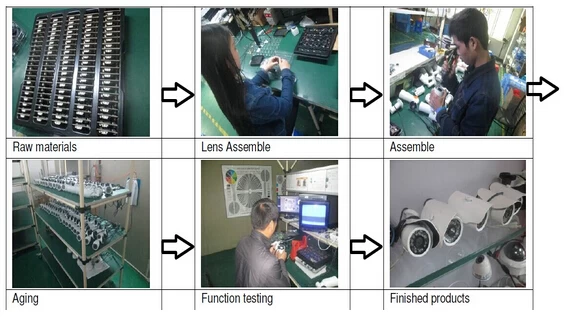 MVTEAM will be your best security products supplier !