MVTEAM New AHD Camera and AHD DVR Choice for Wholesalers
Selena Lin
www.mvteamcctv.com
2015-12-11 16:26:33
As the developing of AHD technology, many different chipset of AHD Cameras come out.
MVTEAM has released a P series AHD System which has an advantage in competitive price.
AHD Camera
Resolution
Chipset
1MP/720P
1/4"

 

CMOS

(

BYD3016+NVP2432

)

 

1.3M/1024P
1/3"

 

CMOS(BYD3115+NVP2431H)
2MP/1080P
1/3"

 

CMOS

(

522+HD8906

 

)

 
We have uploaded the video demos in our official website. When you watch these videos, please choose the higher output resolution in the Youtube which makes the output resolution close to the real resolution. What's more, the video files are available when request.
1.3MP BYD Chipset Video Demo:
1MP BYD Chipset Video Demo: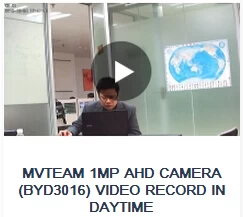 AHD DVR
The AHD DVRs in P series support AHD Cameras and Analog Cameras. Now the 24ch and 32ch 720P DVR and 16ch 1080P AHD DVR are available now.
The mobile APP for the P series AHD DVR is N_eye.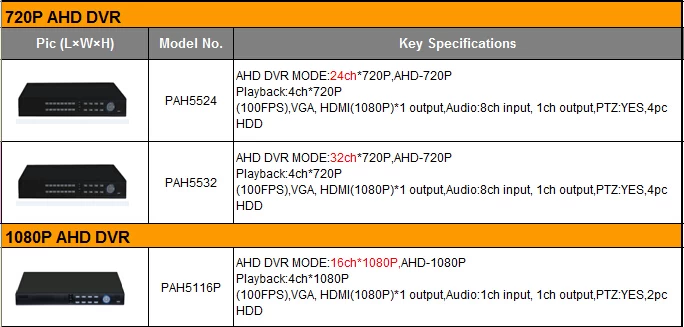 We have the MOQ demand of this series product. About the details, please feel free to inquiry us at sales@mvteamcctv.com.