MVTEAM New UI DVR P2P Remote View Via Different Methods
Kelly Liang
www.mvteamcctv.com
2016-05-31 15:18:14
Most people focus on remote view, as it's convenient to know what happened in the monitor area like home, office etc, when we are out.
Thus we can find accident and deal with it timely to protect personal and property security.
For remote view, P2P is the main trends, as it's convenient and easy to connect.
For our new UI DVR, P2P software a little different, so this time we would like to guide you P2P view operation.
There are 3 methods:
1- Via CMS on PC
New highlight: CMS for adding device with P2P cloud ID or IP address/DDNS are the same, more easy and convenient for manage.
(Previous Qmeye DVR: PC CMS with P2P cloud ID named Qmeye, PC CMS with IP address/DDNS is another, named "hdvrc")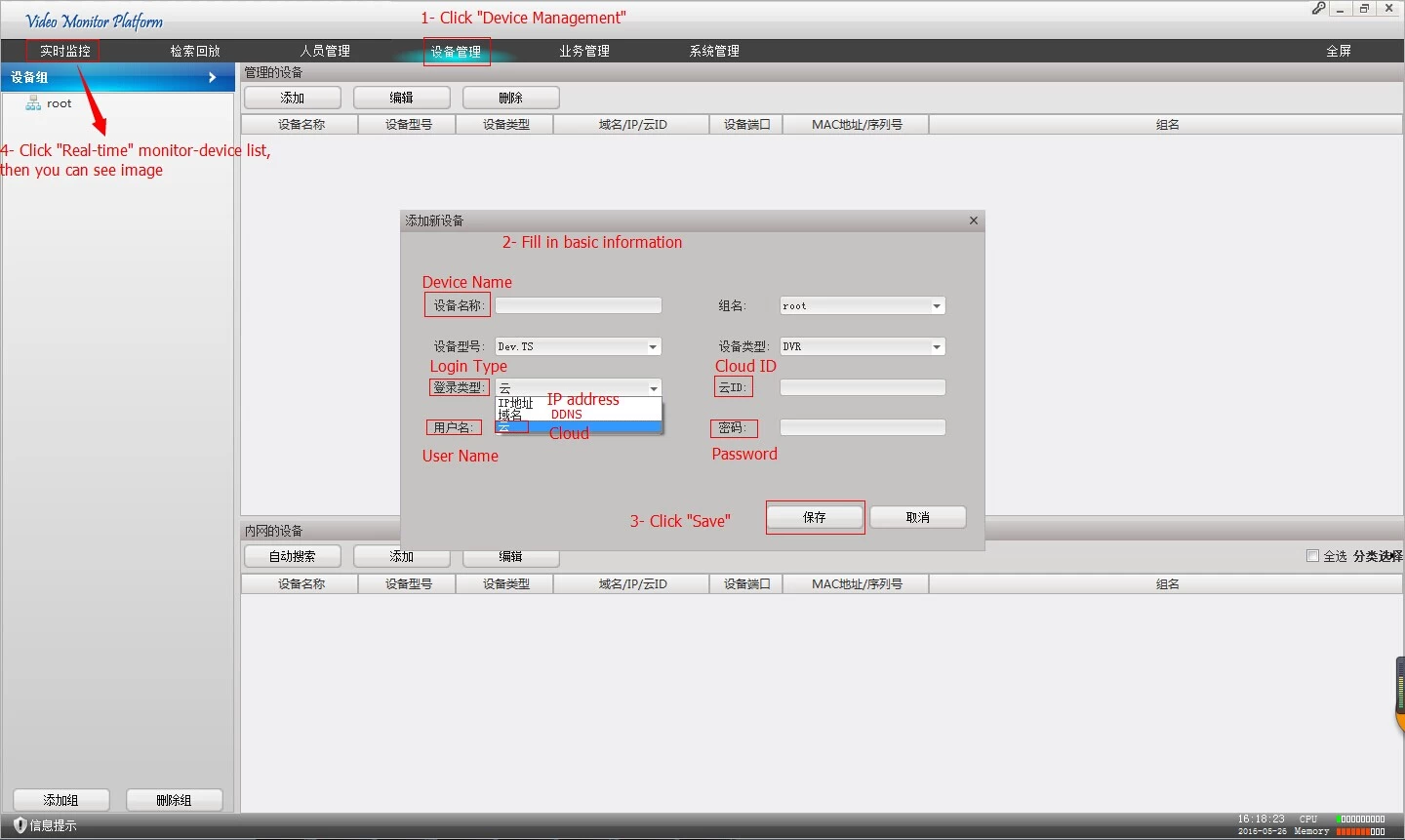 2- Via Phone 

3- Via IE browser on PC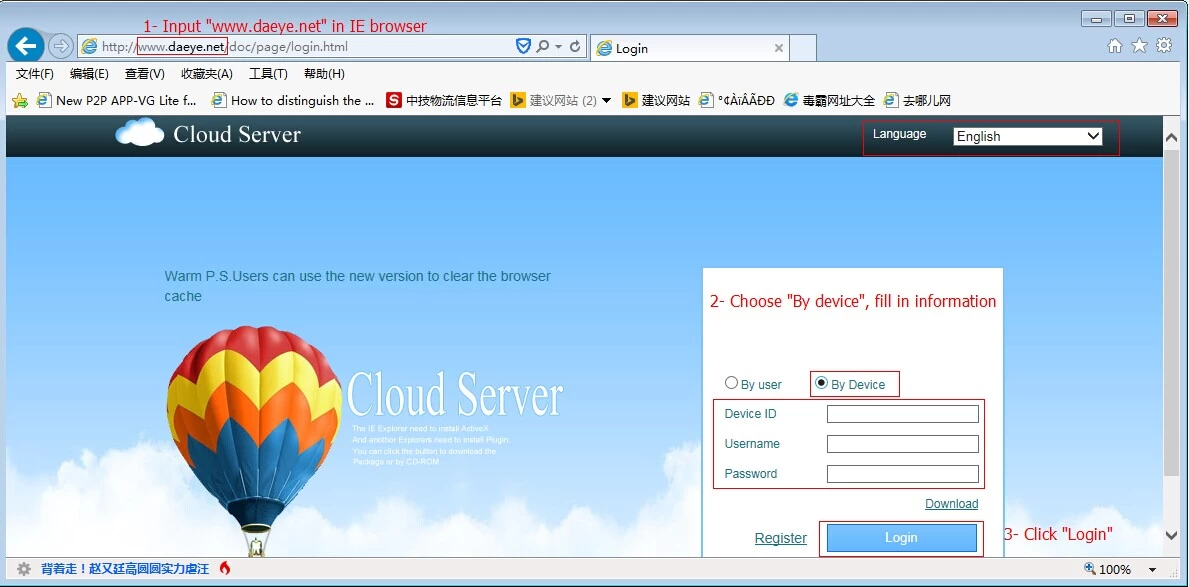 When you first login, you need install activeX.
(intall when IE broswer prompt window or click "Download" manually).
You can also choose login by user, thus you can access a few device at the same time.
First register a new user, then login with newly-built user information.
In addition, below is relative article about the new UI DVR: 
MVTEAM is a professional manufacturer and exporter of CCTV Surveillance & DVR equipments in Shenzhen China .
If you have any inquiry about CCTV products, please don't hesitate to contact us.