MVTEAM OEM Service For CCTV Products
Melody Ke
www.mvteamcctv.com
2016-01-15 16:44:02
As the brand effect plays an important role in the market, more and more people tend to create a brand for their products and accumulate the force in the market.Same in the CCTV field, got a camera brand is always better than the non-brand product.
As we know in the CCTV field, the most famous brand in China are Hikvision and Dahua, but MVTEAM is also on the way to be the top ten CCTV brand in China. We believe in that and it will not take long.

Except providing the MVTEAM brand products, MVTEAM also can do the OEM service to our clients, many customers ask us about this point, today here we would like to make it very clear to you about the MVTEAM OEM policies.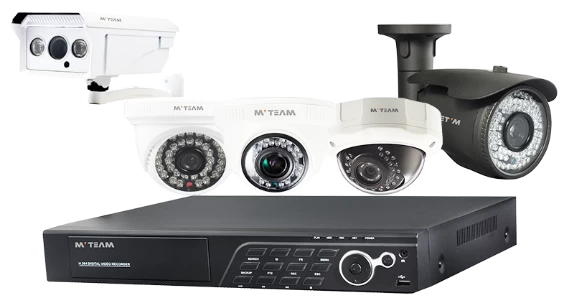 What's the OEM service MVTEAM can provide?And what's the OEM requirements? 
1) LOGO on products:
Each order should reach at least 100pcs, and each model at least 30pcs,
then it will be free to print LOGO on the products.



2) LOGO on package:


We have neutral box without LOGO. If you need your own design box, then need to pay for the printing fee first. And each size box need to print 1000-2000pcs for camera box. DVR box, each size need to print 500-1000pcs. After you use up all the box, we'll return the money to you.



3) LOGO on stickers:


It's free to add your LOGO on the stickers and there is no quantity required.



4) LOGO on DVR turn-on screen:


Each model reaches 5pcs, will be free to insert your LOGO on DVR turn-on Screen.



5) LOGO on the manual of cameras:


There are neutral manual (without logo) for cameras.
If you want to add your LOGO on the camera manual, need to pay for USD 300 (10,000pcs per time). DVR manual are neutral, the manual, softwares are in the CD together with the DVR.


Can I send my own camera design to MVTEAM to produce ?
The answer is YES,but for this point like the quantity requirement and details will be based on the design the customer provided.
Tips here for notice:
The brand logo need to be the customer's own, can not be a famous Brand in the world.
For any further questions about the MVTEAM OEM service,please feel free to contact us.