New Mobile APP V12 For Wifi Smart IP Camera H100-Q6
Grace
www.mvteamcctv.com
2016-12-07 12:00:26
According to the customers' feedback, we changed a new solution for the wifi smart IP camera H100-Q6, mobile phone view APP of the new solution is V12.Here we will show you how to use the APP.
1.There are two ways to d
ownload the APP "V12" on your mobile phone.
1)Scan the QR code to download.
2)
IOS system can search and download V12 directly on App Store. 
Android system can download via http://www.yunyis.com/V12.apk, also can download from Android market.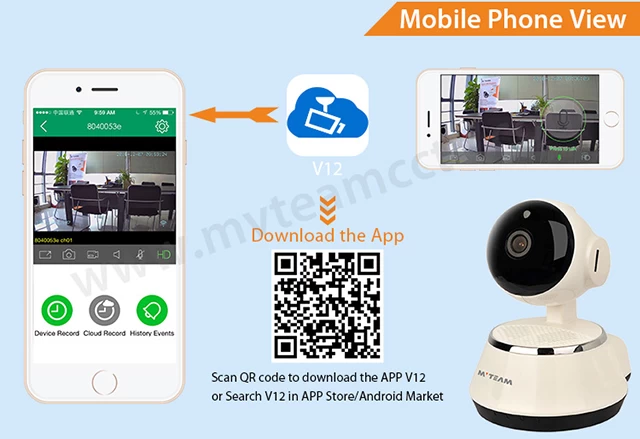 2.Power on the camera


Connect the camera with power, you will hear voice "ding-dong" and the blue indicator blink rapidly.



3.Connection and settings
Tips: please make sure the router connect to internet and make sure your phone and wifi IP camera are connected to same WIFI. 
1)

Open the app and click "Login",you can choose to sign up  with Wechat, Facebook,Registration or Non registered landing.After login,click "+" -->add new device-->next as below: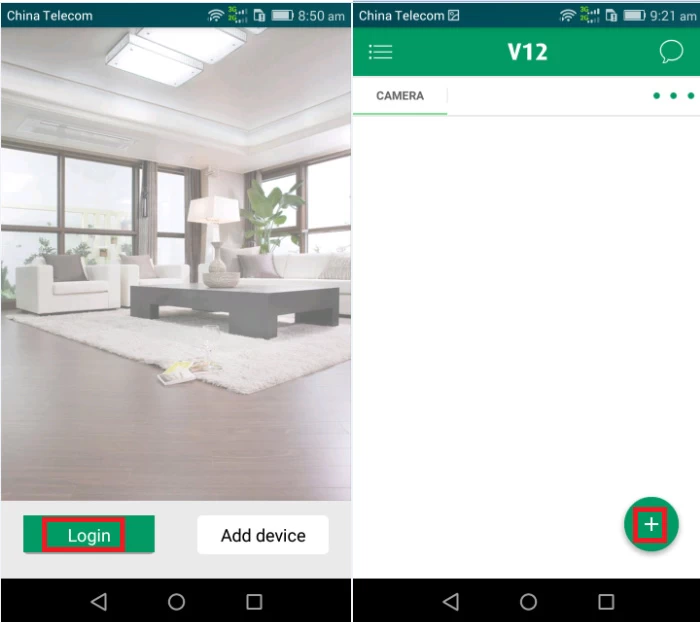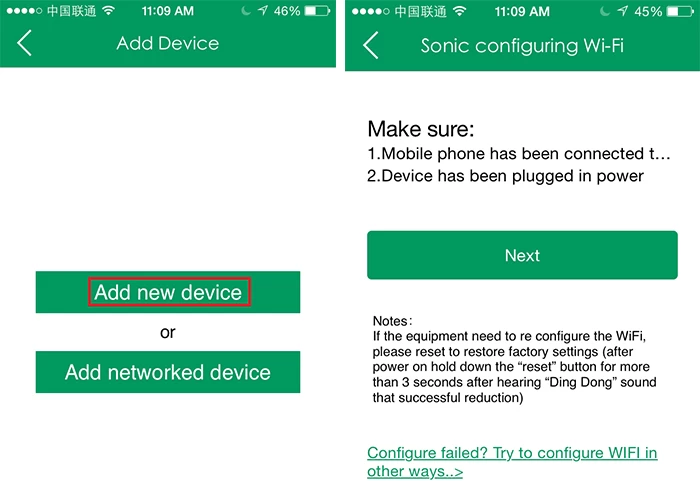 2)

When connecting the device for the first time,

power on the camera 

you will hear "Ding-dong" then press the "reset" button for 3 secs until hear the voice "dididi" and the blue

 

indicator blink rapidly,then loosen the button.
Then input the wifi name, password, and start configuration wifi. 
During configuration progress,you will hear the mobile phone make a sound "dididi" and wait for the wifi ipc make a sound "dididi" as responses(Note,for first time wifi configuration,

the distance between phone and IPC must be

within 1m

).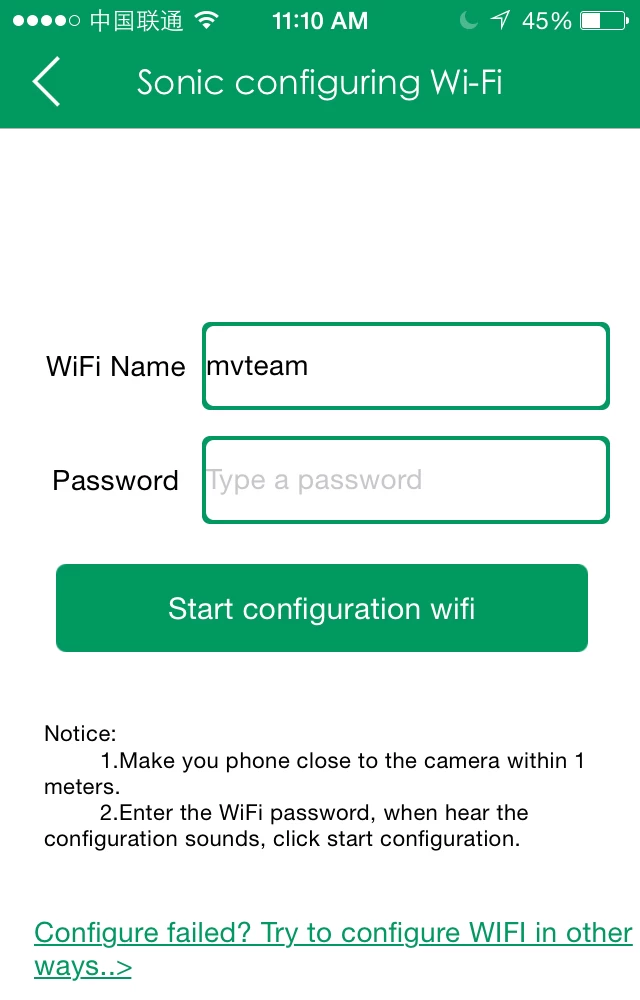 3)

After

wifi ipc make a sound "dididi" 

as 

responses

, please click "confirm". when hear "dingdong", it shows connected successfully. You can see the device information, then click next step.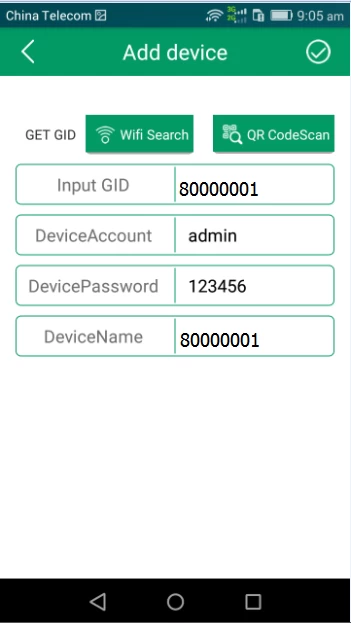 4)

Modify password or not (original password: 123456). For your privacy, we suggest you to set the new password. When finished, click save.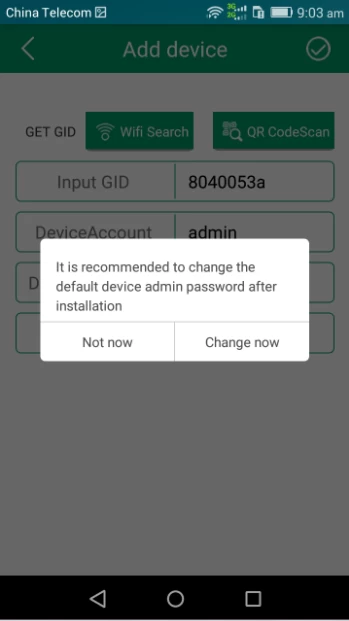 5)

After that, back to main interface, you can see the device on the list, click it and real time monitor. 
Special note: Do not lock the screen or exiting the software during 

connecting,or else will

 cause wrong connection or connection fails,then need to reset to factory setting and add again.