ONVIF protocol
mvteam
mvteamcctv.com
2015-11-04 15:10:36
ONVIF is committed by a global open interface standards to promote the application network video in the security market, a standard interface ensures compatibility between different manufacturers of network video products.
In May 2008 jointly by Axis, Bosch and Sony have announced three parties will work together to establish an international open standard network interface product development of video on the network, called ONVIF (Open Network Interface Forum video, open the video in the network Forum Interface), and open and common development of open industry standards.

ONVIF protocol function
ONVIF protocol describes the models of network video mode, interfaces, data types and data interaction. I reuse some existing standards like standard WS series. ONVIF protocol's aim is to achieve a framework agreement online video, produced by various vendors of network video products (including front-end cameras, video equipment, etc.) is fully compatible.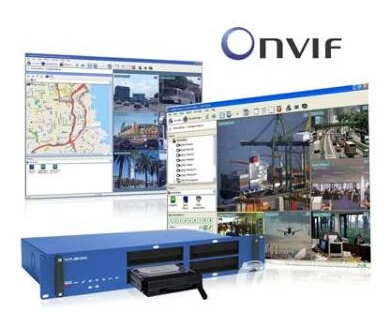 ONVIF protocol is part of the management and control devices are defined as provided by the Web Services interfaces. The definition of the protocol ONVIF complete the definition of XML, and WSDL. Each device terminal supports the ONVIF specification and functionality required to ensure appropriate Web service. Data server interaction with the client using SOAP. ONVIF other elements such as audio and video streaming through the procedure RTP / RTSP.
The advantage of ONVIF protocol:
Compatibility: Different products offer the factory, all through a unified "language" to communicate. Facilitating the integration of the system.
Flexibility: end users, and users do not need to be associated with integrated solutions specific to certain devices. Significantly reduces development costs.
Quality assurance: extension of market-oriented specification will abide by the standards, but also to the needs of mainstream users.