Staic or DHCP---Which One is More Beneficial for Security Camera System?
Grace
www.mvteamcctv.com
2017-07-20 15:11:41
Either static or DHCP, it is a necessary setting for remoting view security camera system. When choose static, you can assign a IP address to DVR/NVR/IP Camera and also input following numbers manually. 
(Picture of MVTEAM 5-in-1 DVR Menu, Static IP)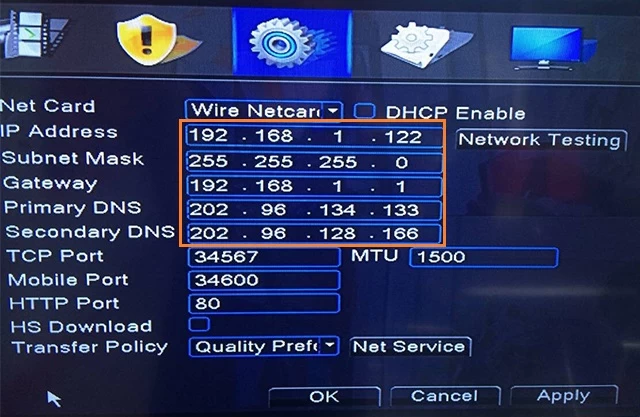 When choose DHCP, DVR/NVR/IP camera can get IP address, subnet mask, default gateway, primary DNS, secondary DNS from gateway automatically. The numbers are normally least to the connected by 7 days. Once the least time is up, each device will request new IP address, and usually get the same numbers. 
(Picture of MVTEAM 5-in-1 DVR Menu, DHCP Enable)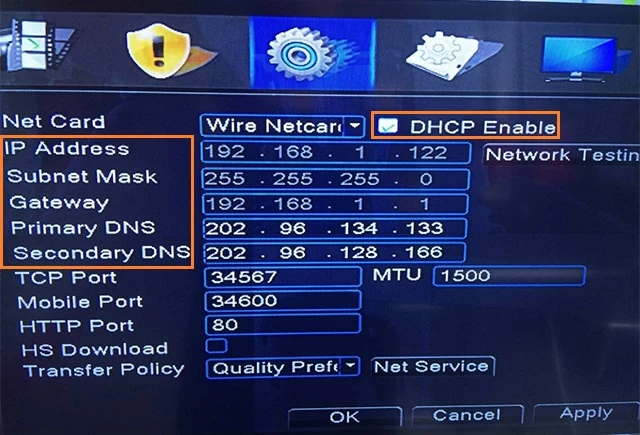 Which one is more beneficial, static or DHCP, that is the question we will discuss in this post.
For small residential or business gateways, DHCP TCP/IP protocol is not major issue. Many of the connected devices will work with one another without resorting to changing the IP address. But if you are running many devices and you are using residential router, then there are the chances that many devices could require new IP address from your router. These new devices are most likely wireless devices or smart devices in your home, requesting new IP address for the first time or reconnecting from losing connection. If the security camera system, configured for remote access, lease was up, there are high chance it receives new IP address. 
Right now, nearly all security cameras system support P2P remote view, so no matter choose static or DHCP, just make sure the devices are connected to internet sucessfully, then can remote view via P2P, don't need worry about the IP address is changed or not. 

 But, if there are only IP cameras in your security system(without NVR), we suggest choose static IP.

 Because when use DHCP, users don't know what's the new ip address of ipc(sometimes even can not find it via search softare), without ip address can not login the ip camera in browser for live view or do settings.