The Most Popular and Attractive Products of MVTEAM at the Dubai INTERSEC Fair
Selena Lin
www.mvteamcctv.com
2016-01-26 14:53:55
From the 17th January to 19th January,2016, MVTEAM has attended the Dubai Intersec Fair. At the fair, MVTEAM has exhibited our latest technology. However, what is the most popular and attractive products at the Fair?
Top 1:
IP Wireless Kit
This IP wireless Kit is new in the market with its own wireless protocol between NVR and IP Cameras. This inner wireless protocol makes the IP wireless system be a very stable system.
The IP wireless Kits are very convenient for a home and an small office using.
* NVR and IP Cameras linked by Wifi, no cable needed.
* Cameras resolution is 1MP IP Camera
* Coming with the Power supply adaptor for Cameras and NVR
* Support P2P function, QR scan, easy to monitor by mobile phone
* Convenient using for a Home or an office use

Top 2
Fisheye Cameras
IP Fisheye cameras and AHD Fisheye Cameras have all attract much attention. One fisheye camera can view all the room if install under the roof.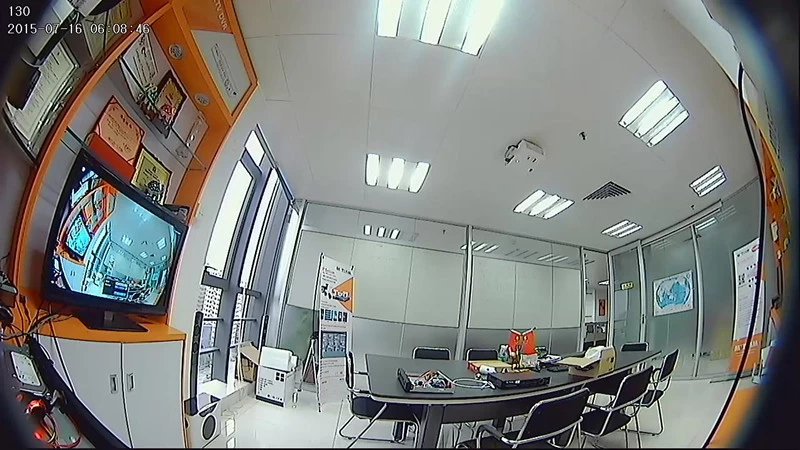 Top 3
4-in-1 Cameras
In fact, 4-in-1 Cameras have already been released in July,2015. However, at fair, 4-in-1 Cameras still attract many customers. Now in the market, AHD, CVI,TVI,CVBS Cameras are using optionally. These 4-in-1 Cameras give customers a good supplement, thus, no matter what system they used before, they can use this camera in the system. 

Top 4
Hybrid DVR
Now in the CCTV industry, HD analog system and IP system are two main systems. In a project, sometimes customers want to mix these two systems together. Under this demand, this hybrid DVR are very useful. What's more, one DVR can be used as analog DVR, AHD DVR and NVR which can satisfy customers' different demands. This convenient design makes the hybrid DVR attract tremendous attention.